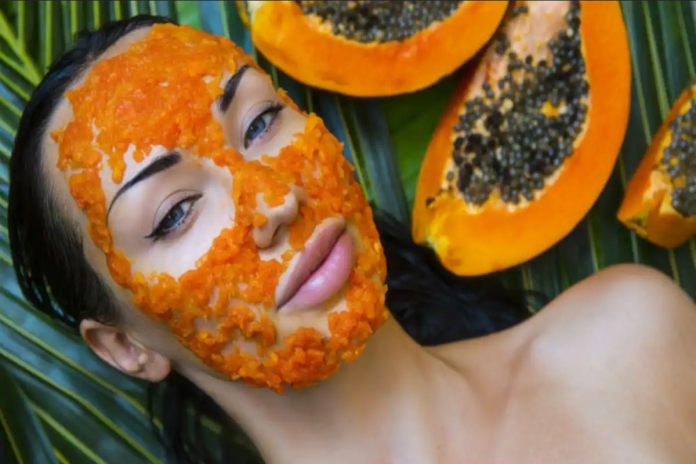 Papaya is a beta-carotene-rich food filled with powerful enzymes and phytochemicals that are good for the skin. The enzymes slow down the formation of fine lines and wrinkles by combating free radicals. The secret beauty nutrient in papaya is papain, an enzyme papain that helps fade the dark spots, induces skin fairness and removes blemishes from your face. It is also to be noted that this fruit also helps in lightening the hyper-pigmentation condition. Together with alpha-hydroxy acids, papain acts as a gentle exfoliator that dissolves inactive protein and dead skin cells. Applying papaya topically to the skin will soften your skin, leaving it smooth and supple.
Let's see how to make papaya face pack,
Ingredients:
How to make?
Take a chunk of papaya and mash it into a smooth paste with the help of churner or blender.
Once it smoothly blended, add 10- 12 drops of lemon juice.
Apply this paste evenly on your face and leave it for 20 minutes. Then wash off with plain water.
Benefits of this face pack:
Lemon juice enhances the efficiency of papaya manifolds. Spot reducing capability of papaya will give you a glowing skin. Marks start to fade away once you start using this face mask regularly like twice a week. It is a great face pack for oily skin.