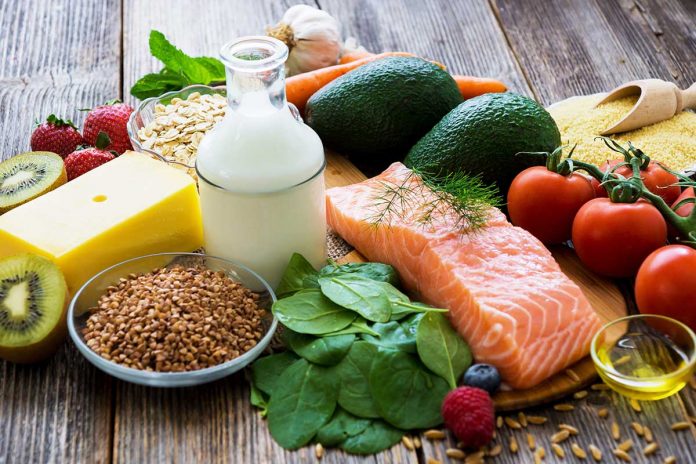 Spoiler alert: The key to success is to start your cooking in advance. From passion fruit mousse to creamy pumpkin soup, these recipes can all be made days or even weeks ahead of time.
I've been making my family's Thanksgiving dinner for over 30 years, and coaching friends and family through their own for nearly as long. I have pals that refer to me as their personal Turkey Hotline, and one who dubbed me a Thanksgiving Doula. One of my tried-and-true guidelines for a successful celebration meal is to lean hard into make-ahead dishes. I have my own meals down to such a science that I even have time for an afternoon nap on the day to keep me energized. Your fridge and freezer are your best friends for advance planning, from complete dishes to ones that can be partially prepped and readied for easy finishing. Whether you are hosting your own meal or attending a potluck, getting your various offerings organized before the day will keep you calm and collected, and most importantly, keep the focus on spending time with friends and family.
Two of the easiest courses to prep in advance are starters and desserts, and I find that getting these done early is enormously helpful in keeping everyone sane on the day. After all, if you have your appetizers organized and out, it will keep folks fed while you deal with the main event, and having dessert squared away means you don't have to start fussing in the debris field of your post-meal kitchen. Even better? All of these recipes are great to have in your back pocket for any fall or winter entertaining, since none of them are strictly holiday fare. Instead, I hope having something a little bit new and exciting to add to your traditional menu will be inspiring!
For starters, try a new take on the classic mini-quiche appetizer, and go crustless! These little one-bite wonders are packed with flavor from real-deal caramelized onions and cheese, with a lift from fresh herbs. Easy to make and freeze, they are a crowd-pleaser and a boon to anyone who needs a gluten-free option. But even better? You can make them larger to serve as easy individual breakfast eggs for your houseful of holiday visitors or in a traditional pie plate for a light lunch option.
Soups are always great for make-ahead, and I usually make mine in double batches to keep the freezer stocked. Why not try delight and surprise your friends with a savory peanut soup? And if you call it peanut butter soup, even your most skeptical kiddo will dive right in.
The second soup has a very special place in my heart. I was very late to the game when it came to discovering the foods of Southeast Asia, and even later to an understanding of the rich and diverse regionality of the culinary foodways of that part of the world. But when my friend, chef Sam Fore of Tuk Tuk Lexington, introduced me to some of the Sri Lankan flavors of her family, I was hooked. Having always been challenged with spicy foods, I was delighted to find instead a complex layering of spice that brings warmth and intensity without searing heat. Sri Lankan curry powders are roasted, which provides a subtle nuttiness. And it was Sam's version of seeni sambol, an onion sauté with tamarind, that has become one of my go-to's for garnishing everything from sandwiches to this Sri Lankan-inspired Curried Pumpkin Soup. One of the wonderful things about exploring the foods of other cultures is that it can change the way you cook. I have always made pumpkin soup as a starter for my Thanksgiving dinner, but this version adopts some of the techniques and ingredients from Sri Lankan-style curries to make a soup that is at once comforting and totally new. It is in no way an authentic Sri Lankan dish, but I hope it honors the inspiration.
When it comes to sweet treats for after dinner, once again I have veered from the classic to find some other ways to delight your guests. A sweet potato pound cake with a maple glaze is all-in on the spices and flavors of the season, and makes a fun alternative to a sweet potato pie.
This sweet potato pound cake started out as a way to use up leftovers from Thanksgiving dinner, but quickly became its own reason to make sweet potatoes.
Shortcakes might be usually relegated to summer berry season at your house, but breaking them out of their seasonal mold is perfect for Thanksgiving. This version packs dried cranberries and orange zest into a cakelet that lands somewhere between a biscuit and a scone, enhanced with a hint of cardamom. Served with a cranberry-orange compote and brown sugar crème fraîche, it's a homey dessert that helps fill the gap on a buffet covered in 10 kinds of pie.
These cranberry-orange shortcakes are designed to be on the small side, since there are usually many desserts on offer on Thanksgiving.
Finally, but maybe my favorite secret weapon, a passion fruit mousse. I have always subscribed to the idea that every meal should have one dish that is surprising, and bringing in this enlivening tropical dessert is a great surprise to spring on your guests or your hosts. It's easy to make, but packs powerful flavor and is just the thing to excite your palate after a heavy supper. It is one dessert I make all year long, and I bet you will too.
The bright tartness of this passion fruit mousse makes a lovely ending to a rich feast. A garnish of toasted almonds brings crunch, but toasted coconut flakes would be lovely as well.
However you celebrate, getting a few things done ahead of time will help you feel like the host with the most, or the guest who does best, and anything that helps relieve any kind of stress this time of year is worth exploring. So get cooking and have fun!