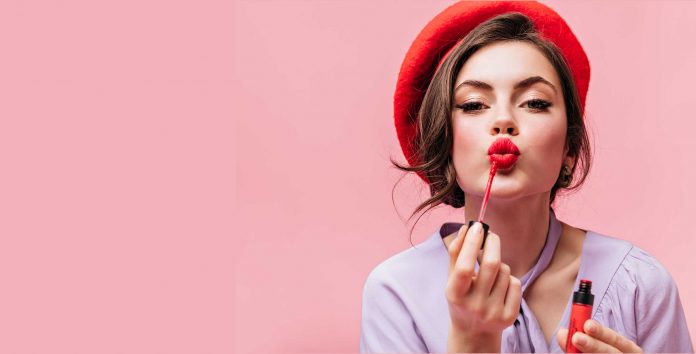 Retail therapy is a huge part of the festive season and all the brands have a bandwagon of offers to cater to one and all. From launching new collections to having huge discounts on existing products, their aim is to grab your attention and indulge you in a shopping spree with them.
If anything, the past year has made us all the more mindful about the kind of products we choose for ourselves. This also gave birth to various business opportunities and a boost to existing brands who have been striving hard to make a mark with their organic beauty products. People aren't hesitate anymore to invest in premium beauty care products as long as the desired results are achieved.
Customers tend to have an inclination towards brands and products when they are endorsed by known and trusted faces. Influencer marketing has proved to be a huge boon to the brands looking to cater to a larger clientele than ever before. Beauty products come with various promises but only a few can stand the test of time. It is extremely important to know the details of the products you would like to buy. Right from the sourcing of the ingredients to the manufacturing process to the raw materials used for the packaging, one should know the product in and out. This conscious buying is not only because you will be applying the products on yourself but it should also be for the sustainability of nature.
The world is going the sustainable way and it's time we as responsible humans do our bit to preserve the environment more than ever before. This festive season, the main focus is on sustainability and keeping the same thing in mind, brands.
Had a bad haircut, brow cut, wax burn? Delhiites say, 'You are not alone'
How many times have you been on the verge of a meltdown after a trip to the salon or walked out less than pleased with the service? While most of us may choose to not react even when we want to scream in anger because the stylist has either cut our hair too short, or left a bald spot on our eyebrow, a salon was recently told to pay Rs 2 crore to a model as a punitive award for a haircut that allegedly wasn't what she had hoped for. The National Consumer Disputes Redressal Commission (NCDRC) awarded this sum to her for a wrong haircut at a salon in a five-star hotel in Delhi in April 2018.
The order noted, "According to the complainant, she specifically instructed the hairdresser for long flicks/layers covering her face in the front and at the back and four-inch straight hair trim from the bottom." The complainant was left in "utter shock and surprise", when the hairdresser allegedly "chopped off her entire hair, leaving only four inches from the top".
While this may seem like a rare case when a client was awarded this sum for a service gone wrong, such salon experiences are quite common.
'Such mishaps are common, irrespective of the gender'
Parul Sharma, a psychology student, shares, "I went to a luxury salon where I had asked the hairdresser to give me light bangs but he kept on chopping my hair and the final outcome was nothing close to what I had wanted. It ended up looking like Sadhna cut. It was looking terrible and it was my cousin's wedding. It was so traumatic, I don't have a single picture from that wedding." Sharing about her another experience when she went for hair smoothening, but got her hair burnt, Parul says, "The hairdresser used such harsh chemicals that it burnt my hair. He told me that it happened because my hair was already coloured. He even asked me to come for another treatment after three months. And to compensate for it, he offered to give me a hair spa."
Kaustubh Sankhyadhar, a resident of East of Kailash, shares, "I was going for my first international trip three years ago, so I went for a haircut. I wanted a hairstyle like Virat Kohli with three lines on one side, so the hairdresser ended up using the trimmer, and there was no hair left on that side. So, while one side had hair and the other was bald. I had thought of cancelling the trip because it was awful. I told them that it was not about money, it was about my hair. I had to go fully bald after that."
Not just hair mishaps, there are wax burns, eyebrow cuts, too!
Sharing her experience of eyebrow mishap, Radhika Bajaj, a resident of Subhash Nagar, says, "I had recently gone to my cousin's place in South Extension, and we decided to go out for dinner that night. There was no need for me to get my eyebrows done, still I thought that it would look clean if I could get some extra growth removed. I went to a salon nearby, where the beautician ended up making a cut right in the middle of it. When I saw myself in the mirror and asked her, all she said was that she did not realise that it would look that bad. She thought she was only removing the extras, but in reality, she ended up leaving a cut. I had to wait for weeks for that cut to get better. Now I don't let anyone touch my eyebrows, except one expert who has been doing it for years now."
Ragini Bansal, a resident of Saket, adds, "I only trust salons with experienced staff. I remember about six years ago, I had gone to a salon and they told me that a new staff member would do my waxing. It was all fine till she waxed my arms. When she started waxing my left leg, she ended up burning it with hot wax. She wanted to spread it but she took it more than what was needed, and before she could do anything about it, it was all over me. There was a burn on my leg, which stayed for almost three weeks. I have stopped waxing my legs since then and have switched to shaving after that incident."
'Asked for hair trimming, was left with no hair to even tie my hair in a ponytail'
If you think going to a popular salon might save you from mishaps, you are mistaken. Devika Gupta, a resident of Patel Nagar, doesn't let anyone touch her hair except her hairstylist. She says, "If he is not on duty when I want a trim or haircut, then I don't get the services done on the same day." Shibani Chand Sethi, a resident of Sector 65, Gurgaon, who also takes up modelling assignments part-time, adds that she was facing hair fall after suffering from COVID, so she only wanted to get her edges trimmed, but the hairdresser ended up giving her an uneven haircut instead. "I had mid-length hair and because of the hair fall, I only wanted to get the edges trimmed, but the hairstylist shortened it till my ear, and that too, unevenly. He messed it up totally. I walked out being disappointed, but I did not say anything to him. I read a poster that read, 'Women are emotional about their hair but we react when something shocking and unexpected like this happens to us,'" she says.
Shivani Kumar, a resident of Sector 6, Dwarka, who went to a popular salon to get her split ends fixed, shares, "I had told the hairdresser specifically that I only wanted to get my hair trimmed, but after he was done, I noticed that I had no hair left to even tie my hair properly in a ponytail. When I asked him about my length, he said, 'Ma'am, aap ke saare baal damaged thay."'