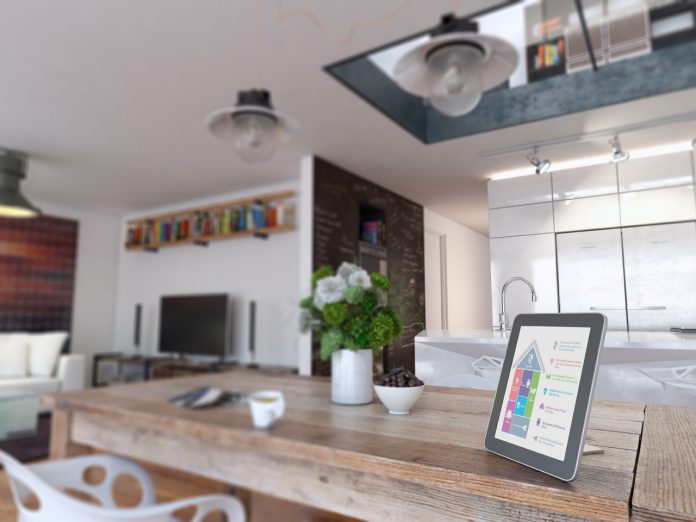 Robots cleaning homes, remotes controlling the electronic appliances and one dashboard to control everything – all this is no longer limited to sci-fi movies. Smart home technology has simplified everything, brought in convenience, and is offering luxury that you could never have imagined before.
With functional smart homes, you can control each aspect of your home while sipping piña coladas at your beach vacation!
Still not sure what it would be like to live in a smart home? Let us give you a glimpse of this world.
Never waste food again
Smart homes have revolutionized kitchens. A smart refrigerator allows you to take a look at what's inside your fridge on your phone. It also tells you how long a food item has been lying in the fridge and how soon it is likely to go bad. Such smart devices in the kitchen minimize food wastage and help you plan your meals better.
These days, smart cookers and ovens can also be controlled with your phone. The moment the dish is ready, you will get a notification on your phone. So, you no longer have to linger around the kitchen waiting for the whistle to blow. Instead, grab a glass of wine and relax with your family.
Sustainability with convenience and comfort
Smart lighting and heating systems have sensors that detect the presence of a person in a room. The moment you leave the room, the lights and air conditioners switch off automatically to save energy. Not only this, you can control the temperature from your phone too. If you are coming back home from the outdoors on a hot and humid day, you can adjust the room temperature from your phone beforehand. This way, you can relax, the moment you set foot in your house.
The lighting can also be adjusted as per your requirement. Need to prepare for an important meeting? Set the setting to the brightest level. In a mood for a movie? Dim the lights. All these devices can be connected together and operated from your phone. It is that easy!
Another important feature here is the Smart Dustbins. It senses when you are approaching and opens, eliminating the need to touch the bin in any way. Additionally, some models segregate the waste automatically into degradable and non-degradable, helping you contribute to the environment.
Save energy and live a more sustainable life
Smart homes are not only known to be aesthetically convenient but are also great at saving energy; they keep track of how much electricity is utilised in your presence and optimize the energy to ensure that there is no wastage in your absence. Smart heaters are one such example – they sense your presence and keep the room warm as per your body's requirement but automatically self-regulate when you leave the room. Thus, you end up contributing to an energy-efficient and greener planet. Smart devices record your usage and send reports at the end of the day, week, or month, so you know how to optimize.
No need to worry about security
The safety of our loved ones is always on our minds, and smart security systems offer us the much-needed assurance. Equipped with sensors, smart security systems can be installed both inside and outside your home. You can program a device as per the level of security you require. If someone tries to break into your home or open a window, the device raises an instant alarm. You can also customize your security systems by adding frequent visitors.
In addition to this, smart security systems let you lock and unlock your home through your phone. So, there's no need to fret over losing your keys. At Piramal Vaikunth, you can avail of the SMART IOT LOCK feature through our Digi Select Smart Home offering.
Luxury at your beck and call
Need that coffee but too weary from sleep to get out of bed and put in any effort? Let the smart machine do it for you! Smart coffee devices can work on voice commands. So, you can instruct the machine to keep your coffee piping hot while you get ready. You can also use autonomous robotic vacuum cleaners to do all the cleaning. It's truly the definition of living life king size.
To sum it up
Smart homes are no longer the future. At Piramal Vaikunth in Thane, we offer a futuristic residential experience with our Digi Select Homes – a Smart Apartment offered by Piramal Realty at select Mumbai properties. Enjoy an ultra-luxurious home with automated features controlled through the internet