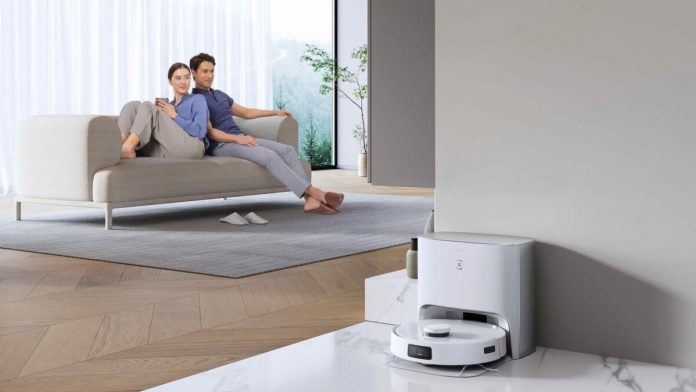 Health and wellness are important aspects that many of us spend a lot of time thinking about. Many people think of health and wellness and think only of diet and exercise, but it's so much more than that. Your mental health and sleep play an important role in your overall wellbeing. Reducing stress and streamlining your daily life can drastically improve your life. Lucky for you, we have all the smart living gadgets to assist you on your journey.
It's pretty much a guarantee that no one wants their health to be worse. If you're looking to improve your health and wellness, there are a lot of things to consider that don't include exercise. Of course, we're not advocating to give up that cardio time. No, sirree. As a matter of fact, we love exercise machines. But it's important to take a holistic approach to your wellness and look at all aspects of your life, including your mental health. Have you even considered smart living gadgets?
Maybe your issue isn't that you need to lose those last few pounds. Maybe it's that you need to get a better night's sleep, or wake up in a less jarring way. Maybe you've been lying awake at night stressing about work or worrying if the baby is wrapped up in the blanket? There are a whole host of home gadgets and personal gadgets that can help you with all of these things. And we have just the items that might ease your mind and help you reach that zen level of health and wellness you've been seeking.
Solos Wellness Smart Glasses are also a personal assistant
Posture is such an important part of your health and wellbeing. Many posture devices only serve one purpose, but the Solos Wellness Smart Glasses give you more. These lightweight smart glasses have Whisper® Audio Technology for superior phone conversations and speech recognition. And the Open-Space directional stereo speakers were designed for high-quality audio playback experience. They're compatible with both iOS and Android platforms, and with the glasses, you'll receive the mobile app, AI Coach, and AI Care, which will serve as your personal fitness coach and assistant.
Mateo Smart Bathroom Mat removes the scale from your life
Get rid of that pesky scale you don't really like anyway and replace it with the Mateo Smart Bathroom Mat. When you place your feet in the footprints on this intelligent bath mat, you'll log your weight without seeing it. The built-in smart scale can weigh anything from 0.2 pounds to 400 pounds with accuracy. But weight isn't the only thing this smart living gadget tracks: it has a bio-impedance analysis system to provide information on your body composition. And with an AI footprint recognition system this smart mat knows just who's stepping on it at all times.
SimCam Baby Smart Detecting Baby Monitor notifies you if your baby rolls over at night
Ease your parental worries with the SimCam Baby Smart Detecting Baby Monitor. This device senses when something may be covering your baby's face and notifies you so you can check on them. Some parents are nervous about their newborn rolling over in the night—and not being able to roll back. Well, this smart monitor lets you know when that happens too. Furthermore, this smart baby monitor provides AI geofencing and danger zone detection. You'll know the instant your child makes a move to try and get out of their crib.
Pollix Watch AI Fitness Watch tracks your important health stats
Understand more about your health and fitness than ever before when you wear the Pollix Watch AI Fitness Watch. Loaded with high-tech features, this smartwatch is made to help you reach your fitness goals. In fact, it even tracks your activities down to the hour and provides you with suggestions based on AI for improvement. The metrics include your steps, distance, resting time, sleep, calories, and more. But the Pollix Watch can also measure your heart rate and blood pressure and even perform an ECG. This goes beyond the traditional tracking of most fitness watches.
Samsung Ballie Rolling Robot responds to your commands
You don't always have time to get everything done, but the Samsung Ballie Rolling Robot can help. Shaped like a tennis ball, this cute little AI robot acts as a constant companion. It can follow you around your home and respond to your voice commands. It'll help you achieve your health goals and ensure you stay on track with your schedule throughout the day. Just tell this ball-shaped robot when you need to schedule in your yoga session, and this smart living gadget will do it. The Ballie also acts as a remote control for any of your IoT devices.
Aina Ring AI-Powered Smart Ring is your personal remote
The Aina Ring AI-Powered Smart Ring lets you control all the important devices in your life without your phone. Now you can answer calls and book rides without spending time looking at a screen. In fact, this smart ring uses Bluetooth to connect to your smartphone so it can be your personalized remote. By doing this, it can even control your smart home devices. If you're looking for a fitness tracker, Aina can manage monitor your activity and steps as well. On top of all this, it's a beautifully designed timepiece ring so this small device can even replace your watch.
GO2SLEEP Home Sleep Test Device monitors for sleep apnea
Get a better night's sleep with the GO2SLEEP Home Sleep Test Device. This smart living gadget monitors your sleep and evaluates Obstructive Sleep Apnea. Likewise, you can use GO2SLEEP to determine the severity of your sleep disorder. It can also help you choose the best treatment options. Featuring a compact and sleek design, GO2SLEEP fits on your finger like a ring. Unlike conventional wristband devices, GO2SLEEP measures capillaries on your fingers for more accurate data. Furthermore, the app displays all of your sleep and health data along with personalized health tips.
SennoFit AI Customized Insoles provide more comfort
Improve the way you move and feel with the SennoFit AI Customized Insoles. Utilizing a revolutionary method, this device creates fully customized foot insole for support, comfort, pain relief, and overall body alignment. Using a powerful smartphone app, SennoFit measures your foot shape, gait and posture. Likewise, it recognizes more than 30,000 recognition points and calculates over 20 different methods to produce a custom foot ID. Finally, the SennoFit AI Customized Insoles help you walk comfortably, perform optimally and provide relief for foot ailments.
Rapael Smart Hand Rehabilitation Glove is designed for stroke survivors
Effectively recover hand function with the Rapael Smart Hand Rehabilitation Glove. Designed for stroke survivors, this device makes interactive home rehabilitation therapy accessible to anyone. The Smart Glove evaluates your current abilities in an accurate way and uses an AI algorithm to produce a customized program. It also measures your performance and progress as you conduct the stroke exercises. The wearable also guarantees that you perform the exercises correctly and provides instant feedback. Designed to train hand muscles in an effective and more pleasant way, the Smart Glove even comes with entertaining exercise games.
Vobot Smart Bedside Alarm Clock has Alexa
Enhance your daily life with the Vobot Smart Bedside Alarm Clock. This Alexa integrated device does much more than wake you up. Once you touch to activate Alexa, you can listen to music, check the weather and more using voice command. Likewise, Vobot can turn into your smart home control center. The AI alarm clock also helps you unwind and fall asleep faster by playing natural sounds, soothing music, and other relaxing content. Similarly, Vobot helps you wake up on the right side of the bed through various genres of wake-up music. Vobot even works as a music speaker, making it suitable for bed or party time.
Muse S Brain Sensing Headband helps you meditate
Meditating is hard, and it can take years to perfect the practice. If it's something you're struggling to get better at, the Muse S Brain Sensing Headband is for you. This health gadget provides real-time feedback on your brain activity, heart rate, breathing, and body movements to help you meditate more efficiently. In fact, you can even use the soothing voice guidance feature for Go-To-Sleep support. And we all know how important a good night's sleep is for health and productivity. Furthermore, the meditation headband features tracking for EEG, PPG, an accelerometer, Pulse Oximetry, and a gyroscope.
Are you ready to improve your life? We know we're pretty excited about these smart living gadgets and what they can do to make our lives better. We're constantly amazed by just how far tech is coming and just how much of an impact it can have on the simple things we take for granted. Do you have any of these items, or did you put any of them on your Gadget Flow wishlist?