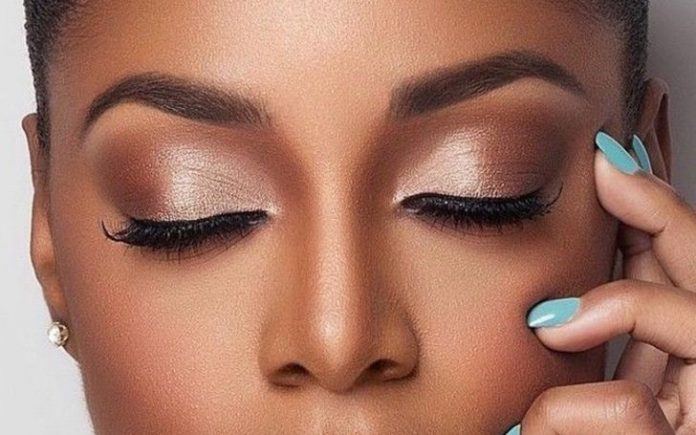 Everyone has a different skin tone, and different makeup products and techniques work best for certain complexions. What works for pale, freckled skin is different than what works on tan, sunkissed skin, or dark, mocha coloured skin. Today we're focusing on makeup tips for dark skin, and letting you in on 8 of the best products and tutorials to make your dark skin stun by enhancing your naturally beautiful features!
7 Makeup Dos and Don'ts for Dark Skin
1. Do Colour Correct
Colour correcting is key, no matter what skin colour you have. You want to pick a concealer that neutralizes discolouration and covers dark spots. For instance, if you have a deep purple cast under your eyes, use a concealer that has some red-orange in it. This will cut out the darkness without you having to layer on concealer!
2. Do Go Bold with Blush
Rich, saturated colours look amazing on dark skin tones. Go for bold blushes in shades like deep mauve and cranberry. They'll add warmth and energy to your complexion!
3. Do Contour
Using a good foundation will make your skin look flawless and give your skin a nice base, but contouring is also an important step. Foundation on its own can make your skin look flat, but contouring with bronzer and highlighter will help give it life!
4. Do Go Bold with Eye Makeup
Bold eye makeup looks amazing on dark skin tones. Jewel tones and bright colours give vitality to your face and make your skin look gorgeous. Just make sure to leave your lips and cheeks more muted when you go with bold eye makeup.
5. Don't Go Too Matte
If you go too matte with your foundation, it can make your skin look cakey and unnatural. If your skin is dry, go for a liquid or cream foundation. You'll get a natural, no-makeup makeup look.
6. Don't Go Pale
Stay away from colours that are pale or have too much white pigment. They can make dark skin look greyish, which is not the look you want to go for!
7. Don't Use Foundation That Doesn't Match
It can be hard to find the perfect foundation for dark skin tones, but don't give up your search. Enlist the help of a professional makeup artist to help you find your perfect match. Your face should not be brighter than your neck or chest, so match your foundation to these areas to find the foundation that will work for you!