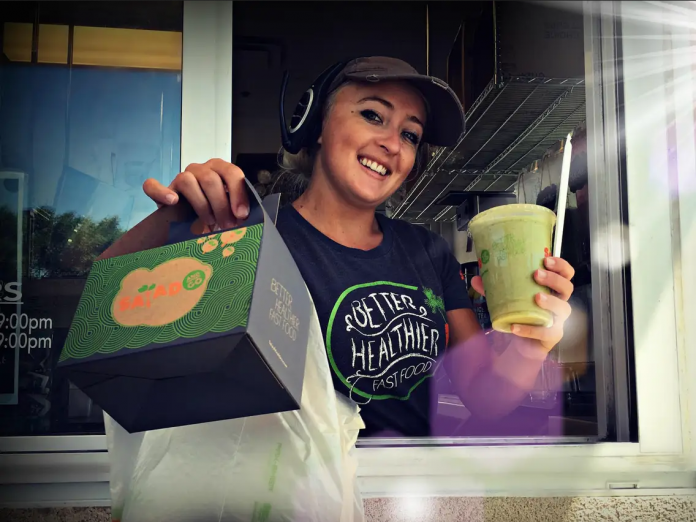 Finding a healthy, well-balanced meal in a fast food restaurant can be a challenge. But here's how to find healthier options hidden among the diet disasters.
Is there such a thing as healthy fast food?
The truth is that it's extremely difficult to follow a healthy diet when you're eating regularly at fast food restaurants. Fast food is typically loaded with calories, sodium, and unhealthy fat—often enough in one meal for an entire day. it also tends to be low in nutrients and almost totally lacking in fruits, vegetables, and fiber.
That doesn't mean you have to avoid fast food entirely. When you're hungry and on the run, fast food can really hit the spot. It's cheap, tasty, and, best of all, convenient. But while it's OK to indulge a craving every now and then, to stay healthy you can't make it a regular habit. The key is moderation—both in how often you frequent fast food chains and what you order once you're there.
Fast food menus are tricky when you're watching your weight or your health. Finding a healthy, well-balanced meal in most fast food restaurants is a challenge. But there are always choices you can make that are healthier than others. The following tips and menu recommendations can help you stay on track.
Aim to keep your entire meal to 500 calories or less. The average adult eats 836 calories per fast food meal-and underestimates what they ate by 175 calories. So don't guess! Most chains post nutritional info both on their websites and at the franchise location. Take advantage of this information.
Opt for foods that are lower in fat and higher in protein and fiber. Look for items with more good stuff, like fiber, whole grains, and high-quality protein. Also aim for options that are relatively low in saturated fats. And steer clear of all items that contain trans fats.
Bring your own add-on items if you really want a health boost. Even when you order wisely, it can be pretty tough to get enough fiber and other important vitamins and nutrients from a fast food menu. If you plan ahead, you can bring healthy sides and toppings like dried fruit, nuts and seeds, carrot sticks, apple or pear slices, and cottage cheese or yogurt.