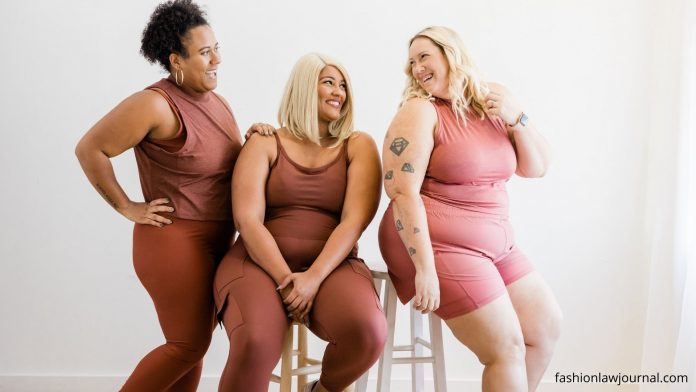 At the moment, there are more than 10 million posts on Instagram, with the hashtag "Body Positive". From Bollywood celebrities and their Hollywood counterparts to stars of reality TV shows, off late the cause has come about to be championed by numerous people. And without an iota of doubt, this highlights the beginning of change when it comes to beauty standards and perception of the same.
While it is true that "body positivity" and "inclusion" have become buzzwords of sorts too, one cannot possibly deny the profound impact these very considerations have had on market trends-as to how companies create, market and sell their products. As a result, fashion brands, right from home-grown labels to big fashion houses, have been pushed to not only re-evaluate the conventional beauty standards they have been propagating but also incorporate the same into their lines. "The narrow definition of physical perfection had prevailed for far too long anyway" (Moulton 2019).
In trying to keep up with the times, there is barely any beauty or wellness company that is not declaring it's acceptance of the body positivity movement all over its social media handles. However, when it comes to staying true to your words, and actually practising what you preach-that's where the problem arises. Sadly, a lot of policies taken up by companies fail to yield concrete results and come under the garb of nothing else but tokenism.
For instance, if brands continue to use skinnier models in their ad campaigns, even though they might be producing clothes in a range of sizes, they cannot be said to be promoting inclusivity in its truest sense. More concerted efforts need to be made in that respect. Being a mid-sized female myself, what continues to baffle me is the segregation of clothes tagged as plus-size from other sizes in stores. It is extremely hypocritical in my opinion to laud yourself for being a "body positive brand" and proudly wearing that badge on one hand while designating a separate rack altogether for plus-sized clothing. How could this be called being inclusive when shoppers have to specifically where is the plus-size section located…
Apart from this, a lot of times the options that are available to shoppers in terms of styles, colours, prints and fabrics, are also limited when it comes to plus-sized clothing, which is inarguably extremely disappointing. What is worse is the fact that many retailers end up charging more for plus-sized clothing stating the reason that those pieces "end up using more material". It is but natural for customers to find this offensive and insulting (Nagar 2021), but what this ultimately also helps shed light on is how such brands ultimately accord prime importance to their small-sized customers. What is alarming is the blatant fashion in which they go about doing the same.
Gone are the days of conventional norms of beauty; rigid and extremely limited in their scope. Whether it be different colours of the skin or body shapes, sizes and even sexual preferences, it is crucial that brands not only embrace new beauty standards on paper, but also live up the same in actuality. From billboard ads to collections in stores-companies need to amp up their efforts while trying to make space for bodies of all kinds.
The silver lining at the end of the cloud is that there are some brands that are actually also getting it right and making big waves in the arena. The world-renowned brand Nike is a great example that way. Their plus size collection, which was rolled out in 2017, got an incredibly positive response since they finally listened to their consumers, who had been asking for long for representation and inclusion(Moulton 2019).Fast-fashion brands like H&M and even online portals like Urbanic, now have a significant number of options available plus-sized clothing or the "curve" section, as many labels call it.
Some companies adopt a more unique approach when it comes to body positivity and have a different take than others. The company, Billie, which makes razors, for example talked about things that many would be hesitant to. Their marketing campaigns showed women shaving toe hair and thus, normalising initiating a dialogue about things that are otherwise considered too, despite being incredibly common!
Knix, a Canada based underwear brand is making some great strides as well. They tout themselves to put comfort of women and confidence at the helm of their priorities and their promotional photos seem to capture this very ethos. They feature a diverse range of models, all having different body body types and sizes. What makes it even better is how the photos are untouched and not put through an editing software, so what we get to see is completely real, no airbrush, nothing. This further solidifies the brand's philosophy and commitment to celebrating all kinds of women (Jess 2021).
The movement has undoubtedly garnered a lot of support and as the tempo increased, even Victoria's Secret, perhaps the world's most famous lingerie brand, had to scrap their annual fashion show featuring "Angels", and take up a more holistic approach, as is reflected in their latest campaigns. Other fashion houses also seem to have followed suit. Gucci featured Ellie Goldstein, an 18-year-old model with Down's syndrome in their 2019 mascara campaign Vogue while Torrid, became the first brand to present a collection, which had sizes ranging all the way from 10 to 30, during the New York Fashion Week in 2018(Human 2020). This highlights how the high-fashion market too is becoming receptive of the body positivity movement, albeit slowly.
Even though one can see considerable progress being made in the fashion industry, there's still a long way to go, before the ideals of body positivity and inclusion, could be said to have been realised in the true sense.
Conversations revolving around these spheres need to do a much better job of including men, gender-nonconforming individuals as well as people with physical disabilities. Lack of adequate representation in this regard, continues to plague the world of fashion. The majority of male models that we get to see are white, skinny and with no physical impairments whatsoever. Plus-size men are hardly seen in the industry. Rihanna's Savage X Fenty did end up being a trailblazer herein, with their 2020 ad campaigns featuring plus-size men, but we still fail to see other brands treading the same path.
It still continues to be more or less, the road not taken(or hardly taken). The progress surrounding women can perhaps be attributed to the fact that they have been more vocal about this topic, which in turn helped the movement gain momentum. When it comes to male body positivity, there's sadly still a lot of taboo surrounding it. "Society doesn't create a comfortable space for men to express their thoughts and views about male representation in the media" (Human 2020), which is incredibly unfortunate. Coming to the LGBTQIA community, this issue gets all the more exacerbated.
Ultimately all that body positivity boils down to is promoting a good sense of self-esteem and representing the society accurately. Body positive influencers, activists, journalists, you and I-we all play an important role to varying extents, in changing how we view our bodies. We have been dictated for far too long, as to what should be construed as "beautiful"; how should the perfect pair of jeans "fit your rear"; how to make your waist look "narrow"- among numerous other unrealistic beauty standards, that are constantly shoved down our throat. It is high time we take that power away, away from media houses, away from celebrities(paying secret visits to their favourite surgeons every now and then), away from instagram models, away from everyone promoting such toxicity. And the only way we can do that, is by raising our voice and thereby, making sure, that it's heard even more clearly by each and every stakeholder in the fashion industry.
I could not agree more with Jessy Human here, that "if media outlets and the fashion industry can have a negative effect on people's body image, then imagine the positive effect they could have with more movement toward being inclusive". The spark has been ignited and it is only a matter of time before the fire of change engulfs the entire world of fashion.