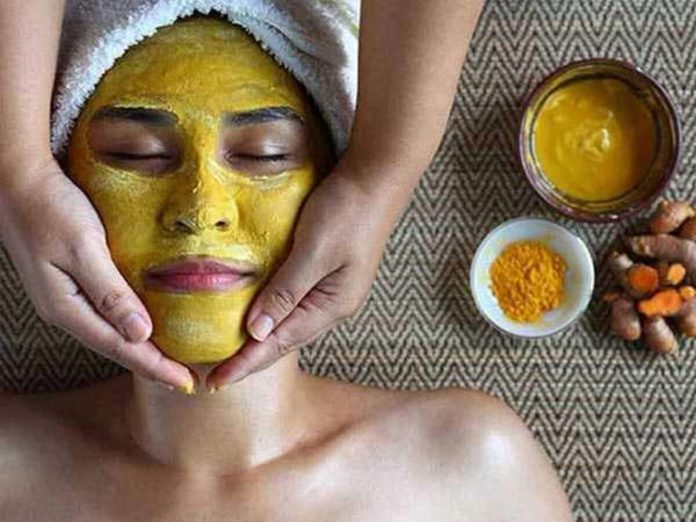 Besan or gram flour has long been used in India for its many benefits for skin and hair. In fact, it is a traditional beauty home remedy that is used right from the time when one is a baby as an up tan or epilation formula for baby hair to adulthood when myriad packs and scrubs using besan are used to take care of beauty issues right from acne to tanning to cleansing and exfoliating. Not surprisingly, the world is now waking up to the must have beauty essential that is gram flour.
1. Can Offer Instant Fairness
Heading to a party and miss that glow on your face? Besan can offer instant fairness.
The ways you can use gram flour for your skin are,
For Acne Scars – Mix besan, a pinch of turmeric powder and 2 table spoons of fresh milk to create a smooth paste and apply evenly on the face and neck area. After 20-25 minutes, wash off with lukewarm water to achieve glowing skin.
For Dry, Flaky Skin – Mix 2-3 drops of fresh lemon juice with 1 tablespoon besan, 1 teaspoon milk cream or olive oil and ½ teaspoon honey to form a paste. Apply it all over the face and rinse it thoroughly with water when it dries naturally.
For Oily Skin – Beat one egg white and add 2 tablespoons of besan to make it into a mask. Apply this mask for 15 minutes and wash it off with cold water.
For Blemish-free Skin – You just need 50 grams of lentils, 10 grams of fenugreek seeds, and 2-3 pieces of turmeric. Grind all the ingredients into a powder and store it in a container. Use this powder in a little quantity with some milk cream and wash the face regularly with it instead of soap.
2.Helps treat acne
The zinc in gram flour can fight infections that cause acne. And the fiber stabilizes blood sugar levels. Imbalanced blood sugar levels can stress your hormones, causing breakouts or pimples. Gram flour can prevent that.
You can create a brilliant face pack with gram flour for acne. Combine equal parts of gram flour and turmeric. To this, add a teaspoon each of lemon juice and raw honey. Mix in a bowl. Apply this mask to your damp and makeup-free face and neck and leave it on for 10 minutes. Rinse with warm water. Your skin might have a slight orange tint until your next wash.
3. Removes Tan
Wondering how to use besan for tan removal? Well, mix 4 teaspoons of besan with 1 teaspoon of lemon juice and yogurt. Add a pinch of salt and mix to form a smooth paste. Apply the mask all over your face and neck and wait until it dries. Rinse with cool water. You can repeat this procedure daily before you take a bath.
4. Exfoliates Dead Skin
You can also use gram flour as a body scrub and exfoliate your dead skin.
All you have to do is mix 3 teaspoons of the flour with 1 teaspoon of ground oats and 2 teaspoons of corn flour. You can add a little raw milk too. Mix thoroughly. Apply this mask to your body and scrub.
The scrub works very well and removes dead skin cells all over your body. It also removes excess sebum and dirt. You can use this mask in your bath.
5. Reduces Oiliness
Mix equal parts of besan and yogurt or raw milk. Apply it to your face. Leave it on and wash your face after 20 minutes. This process cleanses your skin and reduces the oiliness.
6. Removes Fine Facial Hair
Using besan for facial hair removal is very effective. Mix equal parts of besan and fenugreek powder. Prepare a paste. Apply the mask over your facial hair and wait for it to dry. Post this, you can wash it off.