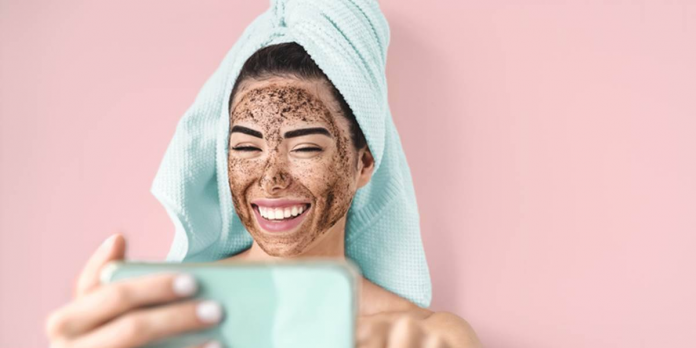 Is the secret to clearer skin hiding in your kitchen? Homemade acne treatments from foods such as honey, cucumbers, and grapes may help complement professional treatment from a dermatologist.
For mild acne, you might be surprised to learn that you already have several acne remedies in your own home and in your kitchen of all places.
You can mix common foods and ingredients, such as cucumbers, oatmeal, grapes, and yeast, into a facial mask and create an acne treatment. A homemade facial may help prevent or clear acne, as well as keep your skin glowing, moisturized, and healthy.
1. Grape Cleanser
Grapes are a refreshing snack, whether eaten plain as a snack, halved as a salad topping, or frozen as a healthy dessert. But grapes likely don't come to mind when you think of acne treatments.
In the skin of red grapes may exhibit bactericidal activity against Cutibacterium acnes. formerly called Propionibacterium acnes, C. acnes is a bacteria in the sebaceous glands that contributes to acne.
So grab a few fresh grapes from your fridge, and you've got an easy facial cleanser. Cut two or three grapes in half and rub the flesh over your face and neck, follow with a cool water rinse.
Cucumber Face Mask
Cucumbers have skin soothing and hydrating benefits, so if your skin is inflamed from acne, cucumbers may offer a modest calming benefit.
Here's how to reap the benefits: Make a paste by blending one small cucumber and 1 cup of oatmeal. Mix 1 teaspoon [tsp] of this paste with 1 tsp of yogurt and apply it to your face. Leave it on for 30 minutes, and then rinse.
Cucumber Face Pack
If you don't have oatmeal or yogurt in your kitchen, use this cucumber remedy instead. This cooling, soothing mask will help smooth your skin, which can feel rough from acne. Mash one whole cucumber, strain the water, add 1 tablespoon of sugar, and mix well.  Apply to your face and leave it on for 10 minutes; then wash with cold water.
Simple Honey Mask
Honey has many healing properties. In vitro studies suggest that the antibacterial properties of honey may also promote healing of burns and wound infections, and inhibit the growth of C. acnes.
Before applying this mask, rinse your face with warm water. Then apply the honey and leave it on the skin for 30 minutes. Rinse the honey off with warm water.
Yeast and Yogurt Mask for Oily Skin
Yogurt is a probiotic, which has been shown to inhibit C. acnes.
To make the mask, combine 1 tsp of brewer's yeast with a little plain yogurt to create a thin mixture. Apply it thoroughly to all the oily areas and leave on for 15 to 20 minutes. Rinse with warm water; then use cold water to close the pores.
Oatmeal Facial
The anti-inflammatory properties of oatmeal are naturally soothing and may relieve irritation caused by dermatological conditions like rashes, erythema, burns, itch, and eczema.
Oatmeal has skin protecting, hydrating, and anti-inflammatory benefits. Mix together 2 tsp of oatmeal, 1 tsp of baking soda, and enough water to form a paste. Smooth the paste all over your face and gently rub it in. Rinse thoroughly afterward.
Turmeric Facial Mask
For beautiful skin, brides in India traditionally use a turmeric mask before their wedding. This is likely due to the spice's anti-inflammatory, antimicrobial, and antioxidant properties, and its ability to significantly improve the severity of skin conditions like acne, alopecia, atopic dermatitis, oral lichen planus, pruritus, and psoriasis.
Mix 1/2 cup of chickpea flour and 2 tsp each turmeric powder, sandalwood powder, and ghee (clarified butter) or almond oil, and then combine them with enough water to make a paste. Apply and leave on for 5 to 10 minutes. Rub with pressure with both palms and fingers to remove all the paste. Rinse well with water.