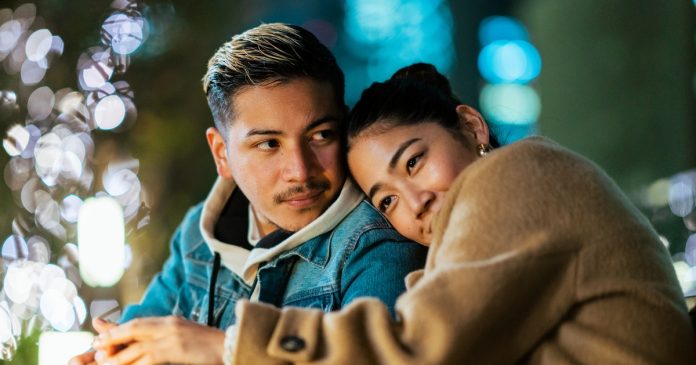 Peradventure you have been imagining a blissfull relationship where everything is as good as perfect ,here are 10 Things you should do to keep your relationship fire burning
Smile
It is Vital to smile as often as you can, even when it seems as though all is not well, your smile is what gives your partner the courage to stay strong and to have a peaceful mind .smile calms the nerves of your partner making them rest assured that there is a beautiful life ahead even in the midst of tough times . smile is a symbol of peace ,it relieves stress from both sides and clears doubts .It radiates an inner beauty that cant be expressed by words .Make it an hobby to smile always it's a good medicine and improves your relationship immensely .
Always remember, To maintain peace ,you have to begins with a smile.
Confidence
Your confidence determines your security .Having self confidence is one of the best things that will beautify your relationships and make it a success .Self confidence is simply about knowing your strength ,the value you provide for other people and how you can convey it to others .In relationship you must understand that you can not have 100 % of every virtue and quality but you need to know the value of the little qualities you posses , develop and improve on the ones you have ,you must try to be better and also use that as your strength in making your partner happy .
Here are some tips that could help you build self confidence in your relationship
Doing what you believe to be right, even if others mock or criticize you for it.
Waiting for your partner to congratulate you on your accomplishments.
Willingness to take risks and go the extra mile to achieve better things.
Accepting compliments graciously. "Thanks, I really worked hard on that project and thanks to you too . I'm happy you recognize my efforts."
Observant
Sometimes its hard to understand how your partner feels and how your actions affect them but as we develop interest in being observant we soon find out what a wonderful person they are and also discover we have entered into a new realm of intimacy with them.
Observance is not a difficult thing to do ,its simply about picking on moods , finding patterns and making a little more effort in finding out why they behave the way they do .We have always learnt about having listening ears but that's not the only way of listening to your partner .Practicing observance leads to greater understanding of your partner and getting to know that there are lots of beautiful things about them and recognizing that you are two separate beings .They could be annoying , loving , fun , stubborn , clever , blunt , curious ,forward but practicing observance helps you understand them more and helps you draw more fun ,intimacy and happiness from your relationship .
Neatness
Neatness is a very important and strong virtue to strive for in relationship , its something to be remembered for ,it's a proof of commitment and responsibility and it also gives you a sense of confidence and control .Neatness makes you calm ,gives you serenity of mind and impacts your relationship with a sense of peace .There is no doubt that a scattered room depicts clutters and burdens left unresolved in the mind .When you walk in and out of a neat room you feel relaxed and more in control ,Neatness is important in helping you organize your thoughts ,it helps you think straight because you just know where you keep your things .Also helping your partner to ensure cleanliness in the little way you can will always give you an edge of happiness .Moreover the effect a neat room has on you is the same effect it has on your partner when they come close to you, your dressing ,underwears ,body fragrance , shaving our pubic parts and fresh mouth breathe has a lot of impact on your partner and should not be taken for granted .it helps them either feel comfortable and see things more clearly or have clutters their mind .Neatness is a virtue !!
Be Appreciative
Always appreciate what your partner does ! Having a heart of gratitude builds your optimism for a happier relationship .it also makes your partner happy and gives them the willingness to do more .
Be thankful for what you have, your partner is a Gift to you, always receive whatever Gifts your partner gives to you with a thankful Heart, show the glee on your expression, for instance your partner gets you a green color gift and you don't like the color because your favorite color is Blue all you need do is express full gratitude to God For him, while admiring the gift with smiles, just say thank you so much and God richly bless you..I can imagine a blue color of this it would be so Lovely.
Your partner will sure get you a blue gift next time please take note of this because the little things they say, makes the difference !
Ways you can appreciate your partner .
Verbally thanking them for what they have done.
Writing them a short note of gratitude
Replicating their act of kindness.
Telling about their kindness publicly to boost their morale.
Going an extra mile to render a service you know they will love and also appreciate.
Regular Date
Dating creates the right environment to rekindle your romance .Passion in relationship is something that is not constant, it needs to grow and dating helps your relationship passion to develop drastically .
Good communication is essential in relationship, it requires attention and can only be achieved by sometimes pulling away every distraction of work ,family ,other friends and even social media to be together .
Friendship in your relationship can not be over emphasized .it requires common interest and so the more dating experience you have with your partner the better your friendship. Dating sends a signal of sense of value to your spouse .this feeling is one of the most important feeling in a relationship .Dating makes them feel important and valued.For the fact that you had to set aside other important things to be with them ,this establishes their importance in your life
Dating makes your partner feel more relax when your together, that little moment you spend together will be remarkable and of course the memories will always stick for many years .
And if you are married with children ,it helps your children to have the ideology that your marriage is of a high priority and this actually is one of the best value or legacy you can pass on to your children , a good marriage !!
Share Challenges
We learn from people when they are faced with challenges and of course this is when you show how much you care for your partner.
You must learn to help them face whatever challenge they are going through without being judgmental about it . Your partners financial status, health status, business status, extended families issues and even spiritual challenges are as good as your own so you need to show some concern, give them all the morale support that you can and help them go through it without the fear of being alone in it. Mental stress is one of the most serious battles which cause visible changes in human character and attitude so your spouse having you around gives them confidence to face whatever challenge it is and reliefs them of the stress. Your commitment to their challenges redefine your relationship .and you can be assured that when they survive such challenges with you, your relationship comes out stronger !
Indulge in your partners Hobbies
Often times we tend to have different Hobbies with our partners, its very vital to apply Wisdom in everything we do, its great to indulge wisely into your partners Hobbies because it gives you that Sense of comfort, also such events or adventures will always Stick in your memory.
Having separate hobbies with your partner creates an invisible wall between you both which is really not the best .A good example of this is when your partner discusses his passion with you, you cant see what it means to them until you experience it with them .This is quite dangerous because your partner might begin to loathe the things that separate you both and a sense of jealousy could become the foundation of the invisible wall .
If your partner loves football ,movies, playing games ,sports ,listening to music at evenings ,make effort to experience it with them other than looking out for other ways to have fun on your own .Spontaneous outgoing and sharing of hobbies create beautiful memories in your relationship .
Also here are list of things to share with your spouse which makes your relationship more adventurous and deepens your intimacy .
Cultural ,religious and racial background .
Taste in movies and tv stations
Sexual turn – ons
Political beliefs
Capacity for socializing
Preferences for cleanliness
Sense of adventure
Pay compliments
Paying compliments actually is a great communication tactics that gives your partner good feeling and also doing it wrongly may make them feel uncomfortable .Compliments give your partner a sense of achievement for what they have done and it builds their confidence to do more .
In paying your compliments, make sure it shows your interest and engagements in what your partner has done .
Keep your compliments short, specific, authentic, relevant and don't overdo it. Giving repetitive compliments could water down all your effort in singing their praise or even make them feel uncomfortable .
Paying compliments build trust .it also goes round and comes back to you . Paying compliment sometimes takes the attention off you in cases where you had a rough day, making your partner smile could lift off some of your own burden because smile and happiness is contagious.
You also need to consider the timing and place before paying such compliments for it to have relevance and to make the best desired impact.
Discuss Money
A greater percentage of people would rather discuss other issues like health or weight loss than discuss the state of their finances with their spouse .Many feel so embarrassed that they don't even want to talk about it .Many don't like admitting that they spend more than they can afford or that they have debts to pay and its giving them a feeling of depressing .Although this can be uncomfortable sometimes but there are lots of good reasons to open up about your financial state to your partner .
Needs , wants and responsibilities increase from year to year and so if finances are not discussed there is a chance things could go out of control at an unexpected time .
Discussing financials state makes it easy for you to accomplish your long-term goals. like retirement plans or vacations .
It also increases trust and the quality of your relationship .It builds honesty and communication which are foundations of solid relationship.
Being open about your finances helps each other to control and make more money and also helps keep your relationship stronger and better by the day .