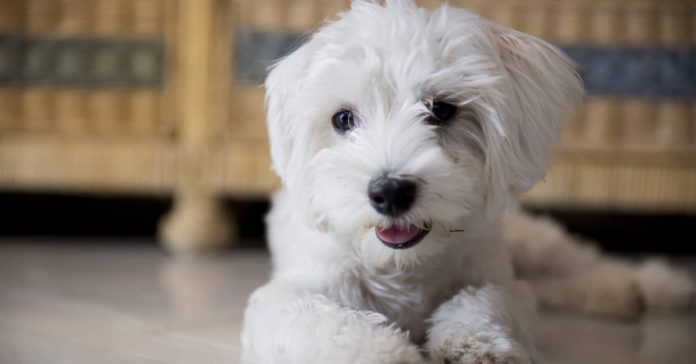 It is very important to have your pet examined, blood work and all, at least once a year. For older pets, regular vet examination once or twice yearly is encouraged. For puppies due to their underdeveloped immune system, it is highly encouraged to arrange regular vet visits monthly until such time that your vet recommends otherwise.
It takes approximately 6 months for a puppy's immune system to fully mature. A puppy less than 6 months old, is susceptible to infections and illnesses. Do not neglect your dog's first vet visit and here's what you'll need to know.
1. When to take your dog to the vet
For first-time paw parents, ideally, you should choose a vet before bringing your puppy home. Word of mouth is often the best way to find a vet. Ask your friends and fellow paw parents for recommendations. Online reviews can be helpful too but a recommendation from a trusted friend is always the best.
Many dog shelters and breeders will arrange for a vet visit before releasing the pup to you. However, with the move and change of environment, it is a good idea to schedule another vet visit within a few days of picking up your new pup. Ask the shelter/breeder for records of the puppy's past vet visits. If the pup has no prior vet record, it is best to visit the vet straight away upon picking up. The best veterinarians have busy schedules, so if you know exactly when you'll be picking your puppy up, call in advance to get an appointment.
Most puppies start their vaccinations when they are 6 to 8 weeks old. Do expect to make regular visits to the vet for boosters and other physical examinations monthly until your pup is about 4 to 5 months old.
2. Preparing for your dog's first vet visit
Dog travel crates or carriers provide a safe, enclosed space for your pup to travel in comfort. Look for travel crates with special openings for car safety belts; an important feature allowing the crate to be securely fastened to your car seat. We recommend the Stefanplast Gulliver 6 IATA Approved Dog Carrier (Medium / Large, Wheels Excluded), which also happens to be IATA (International Air Transport Association) approved for air travel. Choose the right size for your dog. It should be big enough for your dog to sit, stand, and turn around. Generally, travel crates should be no more than six inches longer than your dog.
If you have a small, calm dog, you can consider the Sputnik Multi-Function (Blue) Lightweight Breathable Carrier For Cats & Dogs. It's lightweight, less than 1kg, and it's made from a super tough anti-tear canvas typically used for hardy outdoor products.
Unlike trained adult dogs, puppies can get overly excited and tend to pull at the leash. It is always best to use a no-pull body harness on a young pup to prevent injury. The FREEDOM No-Pull Harness & Leash (Turquoise/Silver) For Dogs is a no-pull leash highly recommended by dog trainers. It is designed with a patented control loop on the back of the harness, which tightens gently around your dog's chest to discourage pulling. The Chest strap is lined with Swiss Velvet, which helps prevent rubbing & chaffing sores behind the legs. Do check it out if you have a young, active pup.
3. Doggy's first vet visit checklist
Things to prepare and bring along for the dog's first check-up.
Any veterinary records you received from the shelter or breeder
List of questions or concerns to ask the vet
Eco-friendly FuzzYard Poop Bags W/ Handles Orange Scented For Dogs, wet wipes, additional pee pads, and other doggy hygiene items
Chew toy for distraction
Small treats to reward good behaviour
ADAPTIL Travel Behaviour ( The first time visiting a vet's office can be a stressful ordeal for a young pup
Any forms provided by your vet that you have already filled out
A stool sample, if requested by your vet. Do ask the vet if this is needed during appointment making
4. What happens during the visit
Plan your trip early and arrive at the clinic a few minutes earlier. Check-in at the reception upon arrival. You may be instructed to a weighing machine for your dog's weight measurements and there may be some registration forms to complete if this is your pup's first visit to the clinic.
Here's what to expect inside the vet's office.
Physical Examination
The vet will perform a thorough physical examination which includes checking your dog's body, skin, coat, eyes, ears, nose, mouth, and testing your dog's vision.
Vaccinations
Core vaccines will be administered, and the vet will advise on the date of the boosters, if necessary. Do take note of this date and arrange your next appointment with the reception before leaving the clinic.
Flea & tick prevention
If unsure, ask your vet to recommend medication, topical treatment, or collar that will properly protect your pal from these pests. Some vets will even show you how to apply these medications on your new pup.
Faecal examination and deworming
Deworming is a routine procedure for all dogs. Your vet will prescribe a deworming medication that will either be administered at home or the vet's office. A lot of puppies are born with roundworms. As such, your vet may request for a stool sample to be tested. Your pup will receive a deworming medication and if you are a first-time paw parent, you can ask the vet to help administer the deworming medication.
Sterilisation
If you have decided to sterilise your pup, discuss with your vet the best time for this procedure. The timing depends on your dog's breed. It's generally around six to nine months but larger breeds mature later than smaller dogs, so the best time for them to be neutered or spayed is when they are a little older.
Microchipping
In Singapore, all licensed dogs must be microchipped. The microchip is a small ID Tag, about the size of a grain of rice. Microchipping will not cause any pain or discomfort. If your dog ever gets lost, the chip can be scanned, and your pet safely returned to you.
5. Costs of doggy care and health insurance
The costs of these procedures will differ according to the breed of your pup. Different vet clinics may charge a different fee for their services as well. Please check with the respective clinic for the actual figures.
In general, you can expect the following fees for routine puppy check-up procedures.
Consultation – From $40
Microchipping – From $50
Vaccinations – From $40 to $100
Flea and mite treatment – From $40 to $450
Deworming – From $15
Sterilisation – From $150 to $1,000
Apart from these procedural routines, we all know that vet bills can cost even more than human health care should your pup falls sick or injured. Many pet owners in Singapore are considering getting pet insurance. Is it worth it? Find out here
Before leaving the vet's office, do remember to schedule future visits for follow-up boosters and physical exams. Keeping your dog on a regular exam schedule for preventive healthcare is key to a long and healthy life.