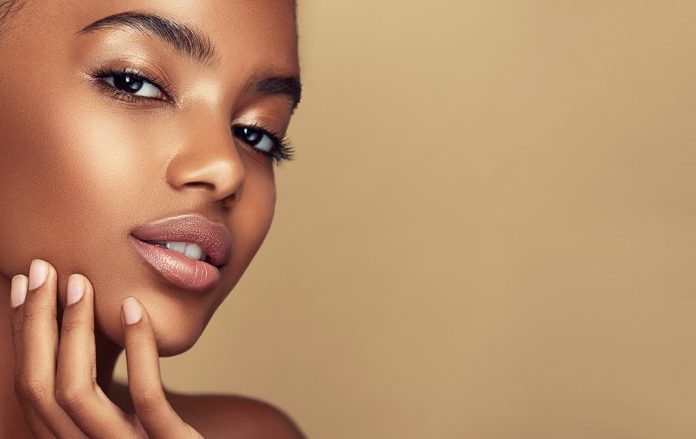 It is a term referring to the beauty shots that are taken solely of your face. To promote cosmetics, large brands will hire models to appear in campaigns and product shots with a focus on facial features.
The likes of Rimmel, Max Factor and Maybelline will need to promote their new mascara, lipstick or foundation to a wide audience. Featuring these products on a models face is essential in driving sales as consumers can visually see the colour and effects the product has.
Many aspiring models will search to find out if they have the correct features to succeed in the industry.
Do You Have the Face for Modelling?
Brands will seek individuals who possess an accessible look and even features. Unfortunately, those who have striking and over powering facial features such as a large nose or protruding mouth will not succeed.
An unbalanced look will not be found suitable for the beauty industry due to the huge focus on the facial area. A commercial appearance is desired to mould into their vision with the use of their beauty products.
Features will be assessed looking for nice shapes and colouring in terms of eyes, lips, nose and contours of the face such as high cheekbones and an even jawline. It is a judgemental, harsh industry to enter as your face is criticised immensely and will most likely be altered by Photoshop before the launch date.
Photoshop in the Industry
Digital enhancement is a reality in the modelling industry and will apply to the beauty industry. A mascara that supposedly makes your eyelashes fuller and longer will probably be enhanced by false lashes and Photoshop to create the desired effect.
Essentially, it is deceiving the audience as the product doesn't extend eyelashes as it suggests. However, Photoshopping can work in favour of the face model as when an unexpected blemish or rash appears it can be edited out.
Take Care of Your Skin
It is important to avoid unwanted spots by drinking lots of water, eating healthily and implementing a beauty regime that works for your skin tone. Do not try new products directly on your face before testing first as you could have an allergic reaction that may hinder your role.
Never apply new products the evening or day before a modelling job to be safe and do not put fake tan on your face. To ensure a glowing complexion that radiates consume a lot of water throughout the day and take your make up off every night followed by cleansing and moisturising.
Your skin will benefit hugely and ensure that your career is secured as a face model. You will be constantly prodded and poked by make up artists to build the look they visualise. It will require patience on your behalf to sit still whilst the stylists do their job.
To ensure that the look translates well through the camera lens a heavy amount will be applied and therefore, it is important that you are strict and take off the make up mask before you go to sleep.
Facial Expressions Are Vital
Beauty models will have to work with their facial features to make a particular expression. Using your eyes, mouth and position of your face is crucial in conveying various expressions.
Narrowing of the eyes, a pout of the lips and lifting your head to make a new angle can change the look of a shot immediately. It is worthwhile practicing using your face to create diverse looks so you can deliver instantly.
Close up, zoomed in shots of facial features will be captured and therefore, it will be important to learn how to pose with these body parts independently from your body. Use a mirror to see how you look when performing each pose as a guide to improve.
How to Get into Face Modelling?
As with all areas in the industry, young talent are advised to get signed to an agency. This is the most beneficial route to find work in the niche. Research agencies that have links with beauty brands yet do not narrow your search. A lot of different designers require models with an accessible face to promote their designs.
We recommend that you keep your options open to gain as much experience as possible. Look for an agency with a good reputation and who will proactively seek suitable roles. Once signed you will start to receive calls for castings and interviews with hopefully positive results.
Face Modelling for Magazines
The fashion modelling industry also highly depends upon beautiful faces to front magazines. It is extremely common for covers to focus on the facial form. Therefore, working in different areas of the industry, which may include high fashion is a way of building up your portfolio.
Landing a role where your face is on the cover of a publication is very exciting yet may not be a regular occurrence. Therefore, it is important to look for other roles to maintain a regular income and steady work.
TV Commercials for Beauty Brands
Modelling commercials for cosmetic brands are also very popular in the beauty industry. Moving and performing in front of a camera is vital to make the ad a success. Again, close ups of applying mascara, lipstick or moisturiser is required to promote the product.
Listen to direction and make sure that you appear natural and confident on screen. It may require some practice. For example, opening your eyes too wide may make you look startled or parting your lips too much might appear too provocative for the brand.
Think about how you naturally perform these actions to be relaxed. It is harder than it looks as the setting is far from normal with a room full of people and a camera pointing towards you. However, this is the secret of a good model, someone who feels at home in front of the camera and can act really well.