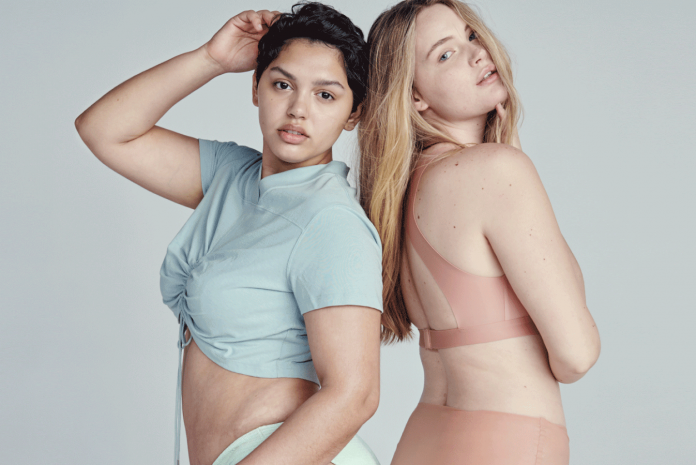 Non-invasive body-sculpting treatments are on the rise, proving a popular alternative to expensive surgical treatments like liposuction. According to research company GlobalData, the industry will rake in over $1 billion by 2022. Increased demand, though, leads to more body-sculpting technologies on the market, and a lot of questions about how they all work.
Looking for a way to feel good about your body and checkbook this holiday season, but struggling to sort through all of the body-sculpting misinformation out there? The team at Cryohub, a Back Bay-based body-sculpting center with locations in Everett and Lynnfield, is here to help. Here's what they say are the five most frequently asked questions they hear from prospective clients about their innovative Cryoskin body-contouring procedure, answered.
How much does body-sculpting cost?
No need to break the bank and throw out your holiday shopping budget so you can treat yourself to body-sculpting this season. According to Cryohub founder and owner Mercedes Diaz, each 30-minute Cryoskin slimming procedure costs just $350 — about ⅓ of the industry average — with big discounts for buying packages of three, five, or ten sessions. In-house, no-interest financing up to 18 months is also available for the budget-conscious, along with a one-time only Black Friday deal of $750 off Cryoskin packages.
"The fact that Cryoskin is so safe is what really makes it easy for us to charge less," says Diaz. "It has by far the most scientific backing of any body-sculpting treatment out there."
How does it work?
Exposing your body to extreme cold during the winter may not sound appealing, but it's the key to the science behind cryolipolysis, a body-sculpting technique where 20-25% of fat cells are painlessly frozen and eliminated by a wand-like device that massages the target area to create a reshaping effect. The newest 4.0 iteration of the technology also has the ability to permanently get rid of cellulite and perform lymphatic drainage to flush the body of toxins and extra fat cells.
"The lymphatic system is kind of like the janitor of the body, they clean everything out," says Diaz. "The Cryoskin 4.0 can help get rid of a jiggly layer that isn't necessarily fat, but just water retention."
How many treatments do I need?
Well, says Diaz, it depends. A lot is contingent on if the fat you want to remove is subcutaneous fat (fluid feeling fat that isn't stuck in place) or fibrotic fat (thick, dense fat that's harder to remove). Though results are visible after the first session, Diaz says that, ideally, five to 10 treatments are needed to see the best results depending on the type of fat and size of the targeted area.
Is the fat loss permanent?
Yes! But Diaz says there's a big caveat.
"If you're gaining a significant amount of wait, you can't expect to not have that area bulge out a little bit again, though not to the extent where it was before," she says.
Diaz says she tells her clients that, instead of fat-loss, let Cryoskin treatments help you achieve the much easier and more sustainable goal of weight-management. She emphasizes that with good weight management, after a few Cryoskin treatments, you can expect to hold your new shape for a very long time.
How do I know if body-sculpting is right for me?
Diaz says that a Cryoskin body-sculpting is available to anyone looking to "add a little polish to an already perfect diamond." Her inspiring clients agree. For those looking for major alterations to the overall size of their body, though, she suggests diet and exercise as a better option.
"We're not changing the overall size of your body, we're changing the silhouette," she says.
Diaz adds that Cryoskin is great for women dealing with the weight changes caused by menopause and pregnancy, or those just needing a little help fitting into their holiday party attire.
"We want to give our clients a way to feel a little more confident in their holiday dresses and not feel guilty indulging themselves," says Diaz.