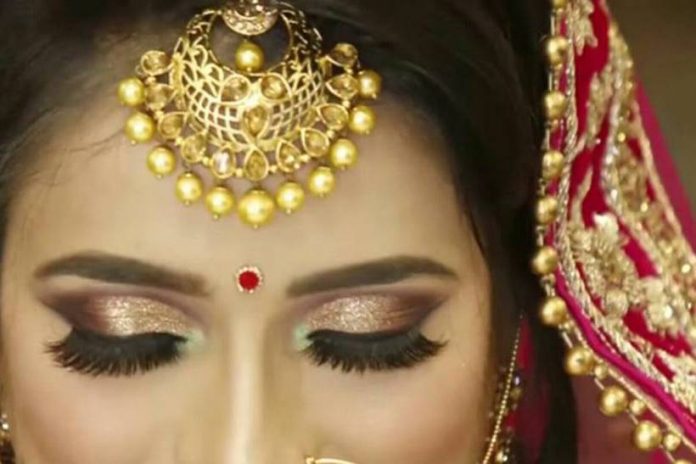 Some people's proverbial engines are fueled by praise, perhaps because they've been surrounded by people who've supportively cheered them on for years. Then there are others whose internal fires are stoked by criticism and from being underestimated. I fall into the latter—not by choice but by circumstance, and it is one of the reasons I was drawn to Remi, Founder of the clean beauty and skincare brand, Freck Beauty.
Remi, who basically gives her middle finger to all of life's rules, simply goes by Remi. Not using a last name is her preference and I suppose her way of 'sticking it to the man', or in today's climate, pronoun. It was an on-television bullying session by Jimmy Kimmel followed by a Kickstarter campaign that went belly up that fanned Remi's flames to not let anything get in the way of her accomplishing her dream.
"In 2015 I started a Kickstarter campaign for what was then called Freck Yourself, which has evolved to Freck Beauty to be a little more palatable to retailers. I had been developing Freck OG, the first freckle cosmetic since 2014," shares Remi. "I was in this Facebook group called 'GirlCult' where I talked about my product. It was a cool girl click with a bunch of influencers. This was my first 'marketing plan'. Although you can't see me, I am saying this in air quotes because I had no clue. I only had two samples and I would drive around Los Angeles to apply it. Then girls started posting about it. I was driving ten hours a day applying freckles. The story got picked up on VH1 and MTV and it got this viral moment. That's how Jimmy Kimmel found out about it."
Since Remi didn't have cable television she heard the news from several friends who said the clip was trending on Twitter. In his mean spirited spiel Kimmel snarkily asked his audience, 'How complicated is it to apply freckles? Do you really need a kit for that? All you need is a pen—that's it.' To prove his point, Kimmel roped in his security guard Guillermo Rodriguez and speckled his face with a pen to partake in the belittling of Remi. 'See, you look like Strawberry Shortcake," he cracks to a laughing audience.
These Are The Best Beach House Destinations In The U.S.
Nordstrom Home Launches First-Ever Home Retail Store Within NYC Flagship
NBA Superstar Magic Johnson On His Love Of Travel, Food, Italy And More
"I was gut wrenched," she tells me of the public humiliation. But what came next was even more crushing. "Shortly after the Kimmel situation we missed our goal on Kickstarter. It was a total kick in the gut. It hurt and I went into a deep spiral of depression. But, I am glad the failure happened. The product that was on Kickstarter was garbage. Our current formulation is totally different. It is so important that you launch with a good product."
Roughly three years later in 2017, Freck Beauty launched its hero product, FRECK OG—the world's first freckle cosmetic that's vegan and cruelty-free to great success. Curious to know why she started with a freckle cosmetic, Remi explains, "For as long as I can remember, I've pined over freckles. All of my childhood drawings featured freckles—on the dogs, the sun, the houses, even on the plants. I honestly don't remember a time in my life where I wasn't obsessed. I never in a million years thought it would turn into this—especially launching during a time when people were lasering their freckles off and wearing full coverage foundation."
With so many clean beauty brands and new ones popping up daily—I ask Remi what makes Freck Beauty unique? "How much time do you have," she responds cheekily. "Freck Beauty is an attitude. We are a bold clean beauty brand for anyone who cares about ingredients and doesn't care about the rules. Freck and our community are all about self-expression. I'm sure if one of the big name beauty brands saw our chaotic creative process and approach to just about everything, they'd be appalled. But I think that's what's made Freck so successful. I speak to our customers like I'd speak to my best friends—for better or for worse."
Some products start with a name," shares Remi.
"Sometimes we're down to the wire and Des (Des Wilson, the brand's COO) and I will pour a glass of wine after work and say 'Ok we have 20 minutes to figure out this name, go!'" When it comes to the brand's formulations the pair usually come up with products for themselves as consumers in the beauty space. "We go from there to support each concept with killer ingredient lists and efficacy. We've gotten used to being first-to-market, so we're always trying to push the envelope and find white space in the market—we kinda get high off it."
When I ask Remi about her use of Prickly Pear, an ingredient used in so many of the brand's skincare products she tells me, "Prickly Pear is now a thing. We called our whole skincare collection that we launched in 2018, the CACTUS COLLECTION. We didn't want to be a sun only brand—especially coming from East LA. Des (who came on about a year after our launch) and I were hanging in her backyard with agave and cactuses all around us. We know that aloe is so healing but there are so many products that feature that ingredient. Then it came to us—no one else was doing cactus skincare so we went for it and were the first to market. Cactus is hydrating, great for balancing the skin, it's anti-inflammatory and eco-friendly since it doesn't need a lot of water—it's everything your skin needs and is our super hero ingredient."
As a total aside, Wilson was one of the thousands who watched the Kimmel segment when a lightbulb went off in her head recognizing the freckle product had staying power. With a background in sales, Wilson wanted to be involved in the brand so she reached out to Remi—who blew her off initially. A year later, Remi responded to an anonymous Craigslist ad for an apartment that ended up being Wilson's ad. They've been inseparable since.
For what's on the decks for the brand in the future Remi tells me, "We have so many exciting 'pinch me' moments coming up and plan to continue to expand across both categories—color cosmetics and skincare. One thing I can tease is that since our launch in January, CHEEKSLIME has received tons of praise and has quickly become one of our top sellers. So we are going to expand the shade offering, which we are beyond stoked about."
I am excited to see where Remi and her team take the brand. Her products are effective and the color palettes are unique. If you don't agree, you can go 'Freck Yourself.'