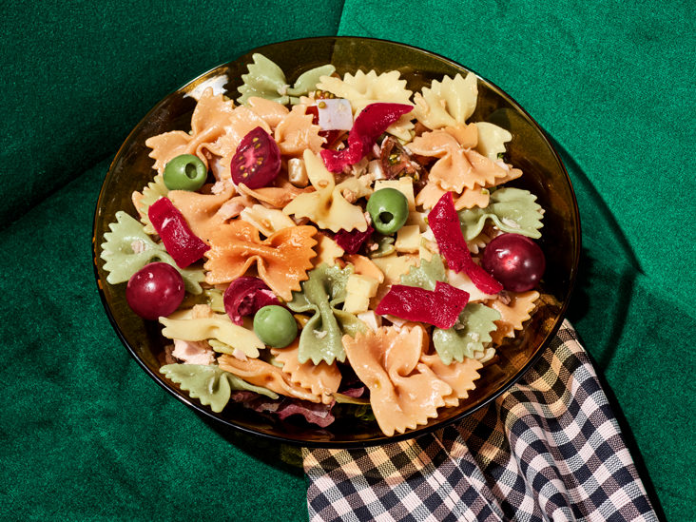 If you're wondering what to buy at Costco right now, I've got you covered. Because from the looks of things, most of us are going to have to stay put for the next couple of weeks, practicing social distancing in order to help flatten the curve of new infections of the new coronavirus. That means fewer trips outside—including trips to the grocery store. One of the best ways to stay prepared during these turbulent times is by having nonperishable food on hand that you can turn into delicious meals at a moment's notice.
Truth be told, even when we aren't practicing social distancing due to an international public health crisis, shopping for staples at Costco is the highlight of my month.
In fact, I buy all of my staples in bulk on a monthly basis. Typically I go to the local farmers market and a local grocery store every weekend to get whatever I need for my weekly meal prep. Of course, the farmers market isn't feasible right now, but you'll see below that you can get just about everything you need for a balanced, nutritious, delicious meal just from the bulk stuff at Costco.
So here's what to buy at Costco right now, including 5 of my favorite nonperishable staples that aren't canned beans or tomatoes.
Remember that if you have a fever or cough and suspect you might have the new coronavirus, you should not leave your house to buy groceries (or for any reason that isn't absolutely necessary). You should call your doctor and follow the steps described here. If you are well enough to shop, practice good social distancing while you're at the store. Learn more about exactly how to practice social distancing here.
1. Homai Organic Brown Rice (15 lb. bag)
Fun fact: As a registered dietitian, I recommend trying to get at least three food groups (starch, fat, protein, and fruits/veggies) per meal. Now, this isn't a "rule" and obviously isn't always possible, but getting three food groups will help you stay more satisfied both mentally and physically at mealtimes. This rice is perfect for the starch group because it's tasty and costs pennies per serving. In my house we cook a batch of this every week, and the package lasts for months on end.
2. Nature's Touch Organic Very Berry Burst (5 lb. bag)
We all know that berries are good for you because of antioxidants and blah blah blah. But let's be real, berries are often prohibitively expensive. At Costco, however, berries are much more affordable. I always buy at least two or three bags of this frozen fruit medley per month and incorporate them in everything from oatmeal to smoothies to berry-and-chia-seed jam. If you're not into berries, they also sell frozen mangos and frozen cherries that I'm equally obsessed with.
3. Kirkland Boneless, Skinless Chicken Tenderloins (6 lb. bag)
You can eat this chicken for lunch or dinner every day and still have some leftover at the end of the month. How do you thaw frozen chicken, you may ask? According to the SELF's reporting on USDA recommendations, the safest way to thaw is to place the chicken in the fridge for 24 to 48 hours. According to Kitchn this method is also ideal because it allows "allows for the meat to slowly defrost so that it has time to reabsorb the ice crystals that formed between the fibers, which gives it a better texture when cooked."
We typically don't have time for all that, so we place it in a bowl of cold water (changing the water every 30 minutes, as recommended by the USDA, to keep the chicken cool) for one to two hours. That seems to do the trick. Side note: Costco also sells frozen chicken breasts if that's your preference.
4. Rumiano Organic Sliced Medium Cheddar Cheese (2 lb.)
Okay, I may be late, but I just found out that you can freeze cheese. (Say whaaa?) This has been a TRUE game changer for me because I can take out a stack of slices every week, put them in Tupperware, and then incorporate them where I need them. I literally use this cheese for everything from baked potatoes to quesadillas to chili. (And if you are looking for simple snacks to buy in bulk, Costco also sells string cheese in the frozen section.)
5. Mi Rancho Organic Corn Tortillas (30 ct.)
Tortillas are an ultimate staple in my house. The great thing about these Mi Rancho tortillas is that, like cheese, you can freeze them. I take out a stack for the week and put the rest in the freezer until I need to replace my fridge stash.