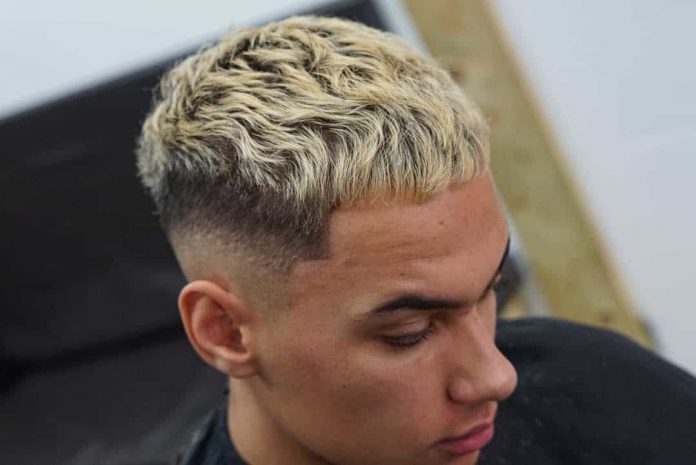 Jump to: Looking for Black Mens' Hairstyles?Top 30 Black Male HairstylesThings to ConsiderWhat's Your Favorite Black Mens' Hairstyle?Check out this big list of the most popular black male hairstyles of the year! You'll see dozens of examples of the best styles for textured, natural hair in this photo guide.
Looking for Black Mens' Hairstyles?Hairstyle trends for men are constantly changing. As a black man, your unique hair type and texture really open up the number of styles you can wear. From short buzz cuts and fresh fades to natural curls, braids, and dreads, the sky's the limit for black male hairstyles.
If you're about to try something different with your hair, you should take a look at some of the most popular black male hairstyles to get ideas. We put together a list of today's best styles for men of color to help you find new ways to wear your hair.
Whether you're all about the timeless classics, enjoy a good throwback hairstyle, or thrive on wearing the coolest trends of the moment, we've got some great options to show you.
Top 30 Black Male HairstylesCheck out the 30 most popular black male hairstyles below. From specific cuts to styles you can create daily, we found dozens of great options for men of color with a kinky or coily hair texture. Make sure you're staying on trend by experimenting with any of these looks.
Dreadlock FadeIf you've been rocking dreads for a bit and are ready for a change, this bold hairstyle is a great way to change up your look without shaving off all your locs. Fade the sides and back
Buzz CutFor easy maintenance and a look that is always neat and tidy, we like a simple #2 buzz cut. This one can easily be done at home if you've got a good set of clippers around.
Just pop the #2 guard on (it'll leave your hair about a quarter of an inch long) and run the clippers all over your scalp!
Senegalese Twists With UndercutIf you've been growing your hair out but are running out of ways to style it, this undercut with Senegalese twists on top is perfect. It's lightweight and cool thanks to the shaved sides and back.
But you get the best of both worlds with plenty of length on top to style into twists, braids, dreads, or wear it natural!
Medium-Short Waves With Drop FadeThis style features subtle waves in hair that is a few inches long and styled with gel on top. The back and sides are faded for a cropped, neat look. Keep the fade line where the hair is gradually shortened about midway down. Let it drop down in the back to create a mid drop fade.
Double PuffsWhat's better than one puff? Double puffs. When you've got to get your long hair out of your face and off your neck, divide it into two sections down the center and pull them into high ponytails in the crown area.
Picked-Out Tapered AfroWith your hair's incredible volume and texture, why keep it short or locked up in braids? If you like things loose and free, get a tapered cut to take the weight and volume out of the ends. Work your favorite moisturizer through your hair and pick it out for a full, confident look.