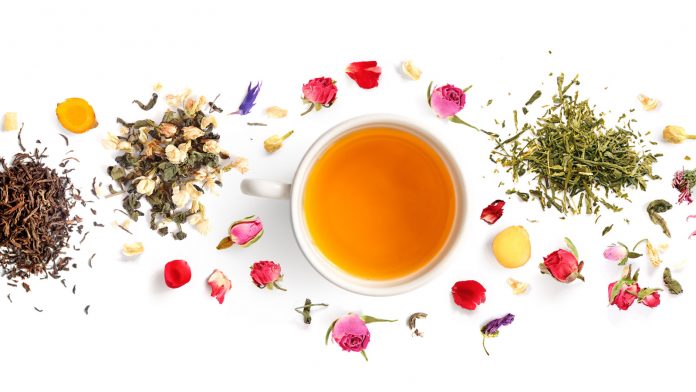 Everyone like fresh, young and flawless skin. The healthy and better skin enhance the personality of an individual attractive. To get attractive skin people to use various types of beauty products. However, these beauty products provide instant results but not beneficial in the long-term. These products contain chemical, which reduces the natural glow of the skin. In this regard, it's always better to use natural products and follow healthy habits to get healthy and better skin. If you also want healthy skin then there are some teas. These teas contain natural ingredients which promote the health of skin and prevent many skin related problems.
1.Turmeric Detox tea:
The wonder-spice turmeric has become a global sensation; the world has awakened to its multifarious benefits. Turmeric has anti-inflammatory properties that soothes pain and also ease symptoms of arthritis and depression. The antioxidants present in turmeric helps boost immunity and skin health. Take a pan; add a cup of water and heat. Bring it to simmer and add some turmeric, ginger and black pepper. Let it boil till it turns half. Strain and serve.
2.Cinnamon Detox Tea:
Cinnamon, or dalchini, is used to flavour many soups, stews and curries. It is an essential winter spice and is brimming with many health benefits. The tree-spice has anti-diabetic properties and is known to improve your body's response to insulin. Cinnamon is also a storehouse of a variety of antioxidants that help curb the free- radical activity. To make cinnamon tea, take a pan, add some water bring it to boil. Now, add a few cinnamon sticks, cardamom pods and ginger and let it simmer for a few minutes. Remove it from heat, strain and serve.
3.Lemon Detox Tea:
Lemon tea is beneficial to flush out impurities from the body. Lemon also freshens your breath, boosts your immunity, improves your skin, and helps with digestion, among many other benefits. To make this tea, boil a cup of water then squeeze a lemon on it. Then add a small amount of cayenne and then drink
4.Ajwain Detox Tea:
Ajwain, or carom seeds, too are very effective in detoxing. Additionally, ajwain seeds are also known to ease anxiety. It also provided instant relief from indigestion and gas, and aid weight loss. Just add some ajwain seeds in a cup of water, bring it to boil. Let it steep for 2-3 minutes, add some honey for taste.