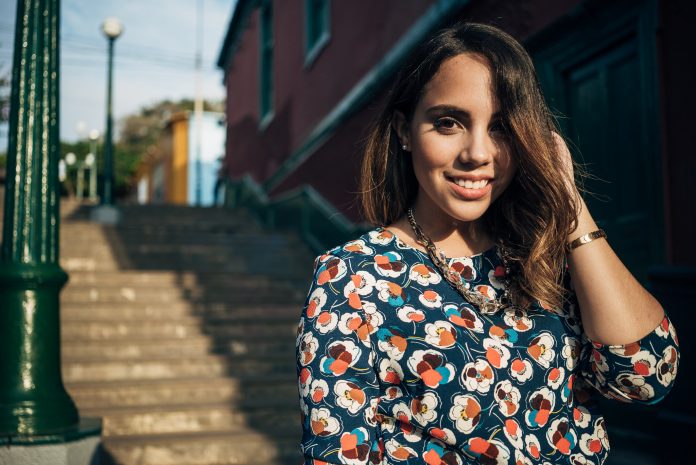 Makeup can be a lot of fun, but it also can be intimidating. There's just SO many products and tips out there that it becomes overwhelming.
The best way to learn makeup is to practice and figure out your own tried-and-true methods — or to hear from people who have! So recently, we asked the BuzzFeed Community for their best tips and tricks.
Here are some self-professed makeup lovers' advice on the dos and don'ts of makeup.
1. "If you use a primer and foundation, make sure their bases match. Check the ingredients list for the first item; most foundations and primers will be either water, silicone (basically if the listed ingredient ends in an '-one,' it's a silicone base), or oil based. If you try to mix and match, it's not gonna be a disaster, but you probably are gonna get less than stellar results. Water with water, oil with oil, silicone with silicone."
"If you have issues with your foundation caking up and feeling heavy, use a lighter coverage, and spot conceal with a good concealer, and set lightly with powder. If you have heavy discoloration, use a color corrector lightly where you need it. Even if you feel like your skin is 'bad,' go lighter. Lighter layers are going to have a more forgiving wear throughout the day and generally will last longer. Though of course, there's nothing wrong with rocking a full coverage foundation if that's your look!"
2. And never forget to moisturize before adding primer — "Even if you have oily skin, you need to moisturize. This is why sometimes makeup can look cakey."
3. And don't forget sunsceen, of course! "It will help soooo much with keeping your skin glowing, cancer free, and younger looking. On days you don't want to mess with makeup or don't have time to do makeup, at least your skin will still look good because you've taken care of it."
4. "I just learned this from a video by a derm, but before you put on lipstick, or whatever lip product, try lip busting. Put the original Weleda cream on your lips, and let it sit on for a while before you put on lip makeup. It helps with dry lips."
5. "Cut false lashes to fit your eye, and apply them while looking down into a hand mirror. So much easier than trying to apply with eyes wide open!"
Along those lines, another tip I swear by, especially if you hate wearing false lashes or they feel uncomfortable — cutting false lashes in half and then just applying them to the outer half of your eye. They're easier to apply, look more natural, and feel weightless on my eyes.
6. "Don't color match on your arm or wrist; do it on your neck."
"Take time to find foundation tones to match your skin tone. I'm pale, and I actually mix two shades together because I couldn't find one which matched perfectly."
7. "Invest in brush sets — especially Morphe and Beauty Bay."
8. "Dab in your setting spray with a beauty blender. It gets rid of 'droplet' marks and pushes the product in, which makes it work 10x better."
9. "Don't put concealer triangles under your eyes. It will bring your face downwards. Instead, do this instead to lift."
10. Also, when concealing in the above fashion, be careful not to use a shade that's too light — "A three-shade difference will give you the contrast you want while appearing natural."