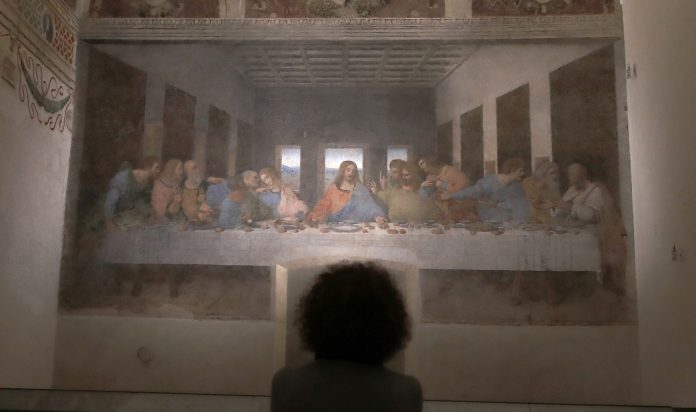 Milan is famous for two things mostly; number one is for its fashion brands, second is the fact that it's home to Leonardo da Vinci's famous Last Supper painting. More than the painting, the place is infamous for the rather long waiting hours to get a ticket, just to admire the artwork. The artwork is situated inside the Church. Dominican Convent of Santa Maria delle Grazie, a UNESCO World Heritage site.
The Masterpiece:
The masterpiece, painted between 1495 and 1497, is Milan's top attraction and visitors from all over the world throng the place to get a peek. Earlier (pre-COVID era), people used to wait in long queues to get their tickets. Sometimes, the bookings for particular days or weekends would get full months in advance.
However, on Tuesday, the famous place was reopened to the public for the first time since November. Thankfully, this time, there won't be any of the infamous wait. Because the authorities have decided on no queue and same-day tickets policy.
Of course, there is one major travel restriction, which states that travel between Italian regions is still off the charts. As of now, only locals living in the Lombardy region can visit the painting without any tourist crowd. According to the local news reports, only eight visitors will be allowed into the room every 15 minutes at a time.
Emma Daffra, Director of Lombardy's state museums said, "The dramatic COVID emergency had the effect of lowering the legendary wait time. And for the public, this is a real opportunity. For years, we have said that we need to make museums a point of reference for the locals, and now this has become an unavoidable goal."
The museum will follow all the COVID-19 health protocols and visitors too must abide by the safety guidelines. Temperature checks, face masks and social distancing will be followed.