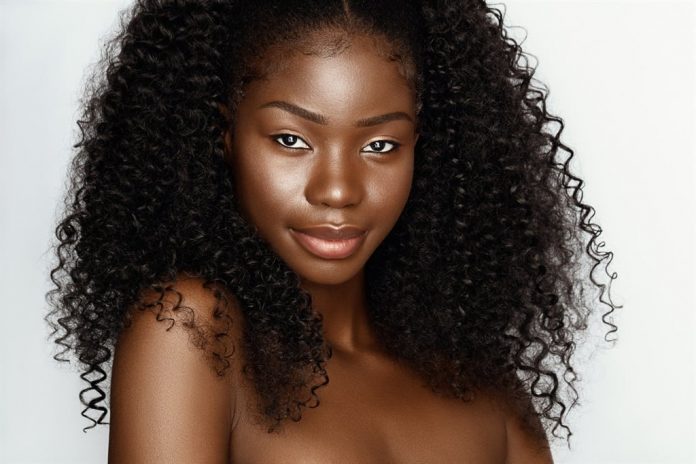 While each skin shade has a charm of its own, the beauty industry has specifically classified them into different categories. This is only to evaluate the ideal shades of makeup and clothes for individual skin tones and complexions.
In this post, we take you through the best colors and makeup tips for accentuating dusky skin.
1. What & Why Of Dusky Skin?
Dusky skin is slightly darker than wheatish skin, but lighter than black-brown complexion. It is also referred to as "sun-kissed" or "tanned" skin.
This complexion is common among Indians due to factors like genetics and geographical proximity to the equator, as per several scientific studies.
2. Makeup Tips For Dusky Complexion
A. Wear A Foundation That Matches Your Skin Tone
Avoid wearing a foundation lighter than your skin tone. This can make your skin look grey and patchy. Carry your shade with pride! The aim of wearing a foundation is to even out your skin and make it appear radiant and healthy.
B. Concealer
Don't ignore wearing a concealer. It will help you even out your face and hide blemishes and sun-spots. Choose a concealer that is a shade or two darker than your face shade.
C. Highlight Your Eyes
Dusky women usually have deep-black eyes and brows. Highlight your eyes. Play with shades like copper, gold, burgundy and green. Dark metallic colors look great on dusky skin. Use eye-liners in shades of green and blue. If you like to experiment, you can also add a hint of white eyeliner to your eye makeup.
D. Blush
Contrast is key. Shades like coral, berry and deep orange look great on dusky skin. Avoid using beige and browns. They can make your skin appear dull. Go for dark reds in the day and plum, wine and bronze at night.
E. Lip Shade
Choose deep and dark lip colors, preferably in hues of reds and pinks. Shades like plum, maroon, burgundy and berry go well with the dusky complexion. Avoid bright colors like neons and oranges on your lips. If you like wearing nude shades, choose one that matches your skin tone. Too light a shade can make your face appear washed-out.
F. Highlighter
Warm, shimmery gold shades look great on dusky skin.
G. Fill-In Those Brows
Highlight those well-defined, black brows. Your eyes and brows can be the most attractive part of your face. Fill in your eyebrows with a suitable pencil that matches your brow shade.
H. Powder
Dusky-skinned Indians usually tend to have oily skin. Powder-up your face to prevent it from looking greasy. Choose a face powder similar to your skin shade
3. Hair Colors For Dusky Skin Tones
If you have dusky skin, you have a host of colors to experiment with! These colors have been much loved for the dusky skin complexion.
A. Deep Brown/Mahogany
Hues of brown that are two or three shades lighter than the natural color of your hair will complement your dusky complexion. They add a sense of maturity to your appearance. Go for light brown highlights to add brightness to your face and look.
B. Caramel
If you are adventurous and prefer a shade that complements your personality, this is the right shade for you. A light bleached brown or a caramel shade will create a fun appearance.
C. Amber Or Deep Red
These fun shades will brighten up your appearance. Deep reds and amber are popular shades of the beauty industry and work well for dusky skin.
D. Chestnut Brown
This color slightly tilts towards the blonde side. Highlights of this color look great on dusky skin. It provides a sharp contrast without making your skin appear dull.
E. Purple
Purple highlights are great for the dusky woman and will add a hint of quirk to your appearance!
A few other colors that may complement your dusky complexion are honey, chocolate and hints of blue or pink.
If you love experimenting with your hair and don't mind making a few mistakes, go ahead with whichever color you wish to have. You can also go for a brown ombre look.
4. What Color Clothes Go Well With The Dusky Skin Tone?
Wear colors that brighten up your appearance or contrast with your skin shade.
A. Reds, Blacks And Whites
These are universal shades that suit every skin color. Red tones go well with dusky skin tones. A bright or deep red well-fitted dress will make your dusky complexion stand-out. Put-on a deep red lipstick if you choose to go for a red outfit. Shades of red will also add a bold vibe to your look.
B. Greys
Hues of grey make you look confident and always go well with dusky skin tones.
C. Teal Blue
This is the new shade of blue in town that everybody wants to try. The teal blue shade instantly brightens up your look and is perfect for daytime wear.
D. Gold
If you usually think out-of-the-box and enjoy wearing sequins or shimmery outfits, choose a warm gold shade to go with your dusky complexion. If you prefer something more subtle and not too loud, go for a rose gold or a dull gold outfit.
E. Hot Pink
This shade with a deep red or maroon lipstick shade is perfect for a summer day look.
F. Yellow
This color looks great on dusky skin. It brightens up your look, along with adding some fun to it.