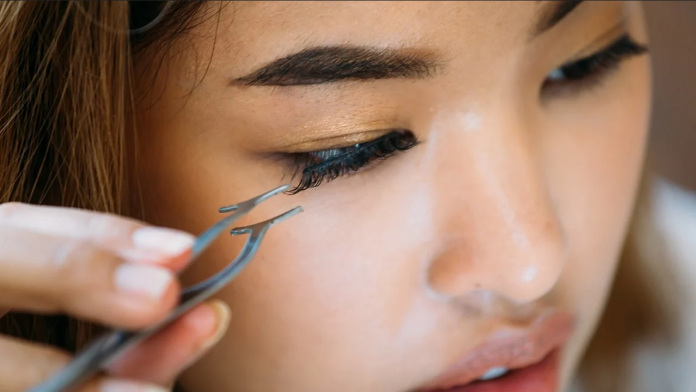 Based on your lash type, you might favor one type of mascara over a different one. Some mascaras work better with larger eyes, while others are perfect for straight lashes, and we want to make the process of choosing easier for you.
The trick is finding the type of lashes you have. Let's see below about choosing the right mascara,
A)Mascara for Curly Lashes
A more wet mascara formula might be best for you, as it will be more malleable and it'll grab on to your lashes more easily without moving them around or getting them tangled.
Depending on how curly your lashes are, you might also prefer a more separating plastic brush with longer bristles that will do a good job of combing your lashes. Another tip is to brush your lashes with a clean brush before applying mascara.
B)Mascara for Short Lashes
If you have short lashes, then of course you will want a great lengthening mascara! Tubing mascaras, and mascaras with smaller applicators or plastic applicators are the way to go.
C)Mascara for Sparse Lashes
Those with sparse lashes should definitely opt for a volumizing mascara with a nice large wand. They'll give a quick application that will build up volume and give the lashes a denser appearance.
If your sparse lashes are prone to sticking together, get a drier formula or opt for a plastic wand with a volumizing formula.
D)Mascara for Long Lashes
Both larger and smaller mascara wands will work with long lashes. For a quicker application opt for a bigger wand, although if you are prone to clumping you might prefer a plastic one or a smaller one.
E)Mascara for Dense Lashes
If you have very dense lashes, chances are you want a mascara that will do a great job of separating them, as they can be super prone to clumping. Lengthening, non-volumizing mascaras are the way to go, with tubing mascaras at the very top of that list. Opt for plastic applicators or just smaller applicators in general in order to have more control and better separation.
F)Mascara for Straight Lashes
For that ultimate curl, you want a stiff mascara with a formula that leans towards dry, but that isn't too heavy. Wet mascaras can take a curl out of the lash, while dry ones and waterproof ones are less likely too.
A lot of volumizing mascaras can be a little on the heavy side, but that's certainly not true across the board.