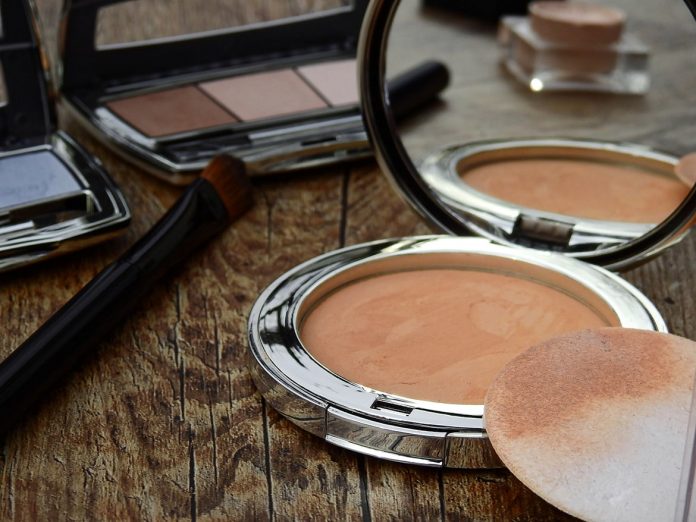 One of the most important products in your makeup kit will surely be your compact. Compact powders are a must to set your makeup and they also do come handy for touch ups. A perfect and an easy replacement to foundation. Compact can also be used directly as it is on the no foundation days.
There are various compact powder shades in the market, but always choose the right shade that matches your skin tone. Let's learn how to choose the right compact powder shade that is suitable for your skin tones.
Skin Tone:
Some people do not even give priority to the skin tone while purchasing any foundation or compact powder. They may think that choosing the right compact shade doesn't even matter. But if your compact shade is different from your skin tone, then whatever base makeup you do, it does not make you look perfect instead it makes you look cakey or dull face.
A)For Fair Skin
There are different types of fair skin tone, like yellow undertone and pink undertone. So try different shades and pick the one which blends perfectly on your skin tone. For fair skin tone, pink colored compact shade is the perfect one to choose.
B)For Medium Skin
Medium skin tone has many shades like warm beige and nude beige.
C)For Dusky Skin
Orange toned compact shade is best for dusky skin tone. Maybelline has many compact shades for dusky skin tone, so that you can easily choose the correct shade for you.
Skin Type:
Based on your skin type let's see how to choose the right compact powder,
A)For Sensitive Skin
Use mineral-based powders. Ensure that the powder does not contain emollient oils and waxes. Fragrance and preservative ingredients are usually present in conventional powders, hence this should be avoided by people with sensitive skin.People with sensitive skin are recommended the use of non-comedogenic and non-acnegenic powders.Always pay attention to the sensitivity factor of your skin before choosing a compact.
B)For Oily Skin
Choose a compact powder that has added oil control and an extra matte finish. Don't use those that enhance radiance or glow, enough of which you already have. Also, look for compact powders that are waterproof and hence sweat proof. Some other things to do to help your compact powder work better is to apply an extra layer on your T-zone and using a primer under it.
C)For Dry Skin
Choose a compact powder that is oil-based. Go for a translucent type of compact in order to make your skin look less flaky. Avoid a matte finish powder. Some other things to do to help your compact powder work better is to start with moisturizer, not use too many layers of foundation, and using less compact on your T-zone.