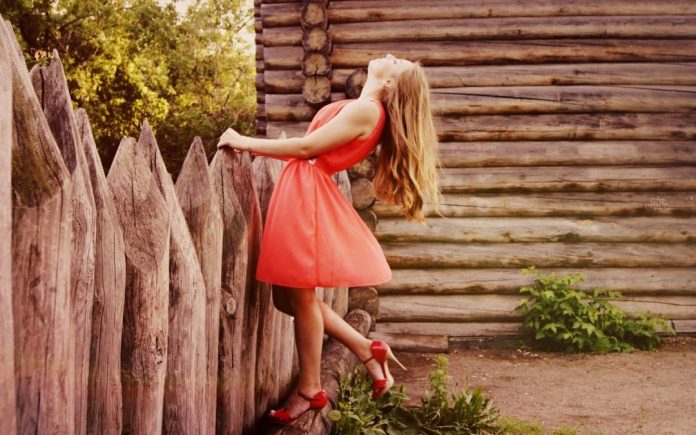 Discover simple ways to make your shapeless dress look good and fashionable.
Over the last year, oversized and loose-fitting clothing has become one of the biggest fashion trends. Shapeless dresses are great to feel comfortable in and not worry about hiding the parts you might not be as confident about.
However, there is a thin line between being oversized and on-trend and a shapeless outfit that does nothing for your figure. But how can I make a shapeless dress look good?
Well, it's not as hard as you think; adding small details can completely change your outfit and turn it into a stylish look. Here are five tips on how you can make a shapeless dress look good.
Here are 5 ways you can make your shapeless dress look good:
1. Add a belt
A good way to add shape to a shapeless dress is by adding a belt. A belt cinches you in at the waist, which enhances your figure. What I like about using a belt is that the dress can still be loose fitting everywhere else.
For example, you can pull the dress out over the top of the belt, giving you an oversized balloon effect. Even though you are using the belt to add more shape to the dress, the dress's looser style isn't lost.
If you decide to wear a belt, make sure the belt you wear isn't too big. You want to make sure that the belt sits comfortably at the smallest part of your waist; if the belt is too broad, then the whole idea of adding shape to the dress is lost.
Another thing is that if you are wearing a patterned dress, stick to a plain block-coloured belt, and vice versa; if you're wearing a plain, more neutral dress, add a belt that has a pattern or some sort of detailing.
2. Wear a cropped jacket
To make a shapeless dress look better, add a shorter length jacket. By doing this, it breaks up the outfits and gives the illusion of different blocks.
Sometimes the issue with a shapeless dress can make you look drowned in your outfit; breaking it up with a jacket that is a different colour or texture adds a break to the outfit.
Another way to add more shape is by wearing a tailored blazer. A fitted blazer that comes in at the waist and fits you perfectly everywhere else is such a good way of flattering your outfit to your body shape.
Whatever you choose to pair your dress with, whether it's a jacket or blazer, the main thing is that it accentuates your waist. As your waist is the smallest part of your torso, a jacket that shows that of instantly gives you more of an hourglass figure.
3. Add layers
Like adding a jacket, adding layers to your outfit can also make a shapeless dress look good. You can add a fitted jumper over the top to give it a top and skirt look to it, or you can style with a t-shirt or roll neck top underneath, for example.
Adding layers elevates the outfit and makes it more creative, while the different textures make it easier to create a better silhouette.
Not only does this help with making a shapeless dress look better, but it also allows you to be more adventurous with your wardrobe. You can end up with multiple outfits from just one dress in styles that you may not even think went well together. This is such a good way to try something new and get out of your repetitive style.
4. Add statement items
A statement item doesn't always have to be the central part of the outfit; it can be a pair of shoes, jewellery, or a handbag. Having a statement item to go with a shapeless dress can draw the attention away from the dress more and give the outfit a better look.
For example, a coloured pair of heels with a shapeless black dress not only adds a pop of colour to the outfit, but it elongates your legs, which can change the way the dress falls on your body.
Another idea could be adding a statement necklace, like a chunky or a layered necklace. This breaks up the dress's block colour and adds more detail to focus on rather than the fit of the dress.
5. Fit your figure
Make sure the dress is the best suited for your body type. You might think if a dress is shapeless, it's not going to suit a particular body shape, but there are certain things you can change to enhance your shape more.
For example, if you are petite, a shapeless maxi dress will drown you and may not suit you as good as it might as someone taller. Go for shorter options such as a midi slip dress or a short smock dress. Showing your legs can add some shape back into the dress and doesn't make you look shorter than you are; overall, it suits your body type better.
Some body types will feel better in shapeless dresses than others; it's just important to find what works for you and what you think looks best on you.
I hope this has been useful and you have found some good ways to style your dress. Don't avoid certain dresses because they are shapeless; it's important to wear what you like and just find a style that suits you and what you feel most comfortable in.
As I mentioned earlier, the oversized looser fitting style is very popular now, so embrace it. With these styling tips, you'll be able to find what you like the most, and not only will you look stylish and on-trend, you'll also feel confident at the same time.