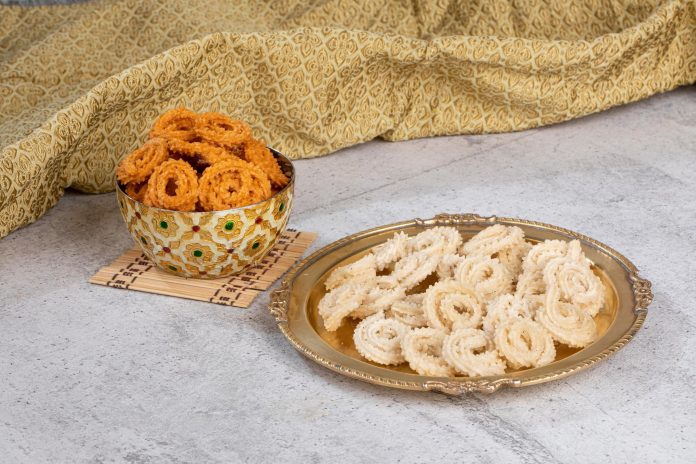 It's time you head to Link's, a tiny fast food joint in Pursaiwalkam, because Murukku Sandwich is totally worth it.
The famed Murukku Sandwich, a popular snack on the streets of Chennai, was actually born as a happy accident nearly 30 years ago on a busy street in Pursaiwalkam, at a hole-in-wall eatery called Link's. This is where Murukku Sandwiches are today doled out by the hundreds.
The fast food and cool bar was well-known for its snacks and would see many students and office goers stop by for a quick bite. It was, however in 1998, when the staff was working late and looking for a snack themselves that owner Harshad Sheth, 67, put together what was available in the kitchen to make this unusual preparation.
"We used to sell murukku and they were readily available. So we chopped up some onions and tomatoes and threw in some masala and cheese. It tasted good," says Sheth. The next day, he offered the sandwiches to a few students. The Murukku Sandwich soon made its way to the shop's menu. "Word spread and people began coming from as far as Adyar and Tambaram for a taste our creation," says Sheth. Three layers of crunchy murukku, no bread and a filling of onions, tomatoes, cucumber, housemade masala as seasoning and cheese, if you opt for it, is what makes up the Murukku Sandwich. The result is a crispy spicy snack.
The murukku is crunchy without being tough and made in-house. Usually Sheth or his wife Arati, 59, is seen sitting at the small cash counter attached to a modest open kitchen serving the snack swiftly.
However, their popular Murukku Sandwich isn't the only item on the menu. There's a Bhujia sandwich, London toast made of potato filling, Hakkabakka sandwich and a Junglee sandwich as well. Talk about the future and Sheth is hopeful that Link's is here to stay. "My children aren't interested in the business, but my staff is trained and has been with me for years. It will be up to them to take the legacy forward", he says.
At Link's, Arihant Apartments, Raja Annamalai Road, Pursaiwalkam Price Rs 40 onwards for a murukku sandwich