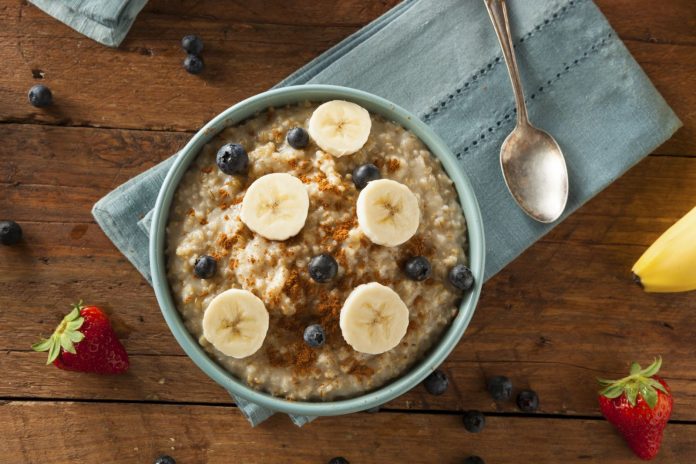 The first meal of the day is an important one. No, not the most important—that's a three-way tie with lunch and dinner. But healthy breakfast foods are a golden opportunity to kick off your day with deliciousness and nutritiousness that you really want to take advantage of.
"In the morning you want something you enjoy eating that gives you enough energy to feel comfortably satisfied and energized until the next time you eat," Rachael Hartley, R.D., certified intuitive-eating counselor and owner of Rachael Hartley Nutrition, tells SELF.
Ideally, a good healthy breakfast will generally contain three or four food groups—carbs/starches, protein, fat, and fruit/veggies. This provides you with a balanced mix of nutrients to help you power through the morning, Hartley explains. That variety also brings different flavors and textures to the table, which makes breakfast more enjoyable and satisfying.
Fortunately, there are a whole lot of healthy breakfast foods, and an infinite variety of tasty combinations of them. If you're looking for some healthy breakfast foods to start your day with, here are 10 of them—along with recipes for ideas on how to enjoy each food as part of a tasty and well-rounded meal.
Açaí
Açaí might not be the superfruit some have made it out to be, but the pretty purple berry does contain vitamins, fiber, and naturally occurring sugars (like any other berry). And there's no denying that the fruit, native to Central and South America, makes for a delicious breakfast base. Make these Peanut Butter & Jelly Açaí Bowls from Minimalist Baker.
Eggs
Protein-rich eggs are hard to beat when it comes to versatility: scrambled, hard-boiled, poached…is there a wrong way to eat them? Try them fried over sauced-up tortilla chips in this recipe for Chilaquiles from A Cozy Kitchen.
Whole-Grain Toast
Bread made with whole grains toasts up into a hearty vehicle for pretty much any topping you can think of, sweet or savory. It also contains more fiber than bread made from refined flour, which helps temper the blood sugar rise and keep you a little fuller longer. Try this Sweet and Savory Pumpkin Goat Cheese Toast from SELF, which calls for 100% whole wheat bread.
Bananas
Bananas are chock-full of vitamins, fiber, and naturally occurring sugars, making them a great source of sweetness and energy in the morning. Give these Banana Breakfast Bars from Crazy for Crust a try.
Quinoa
With its chewy texture, mild nutty flavor, and protein and fiber content, quinoa makes for an oatmeal alternative that is just as versatile and nutritious. Start with this Cinnamon Toast Breakfast Quinoa from Cookie + Kate.