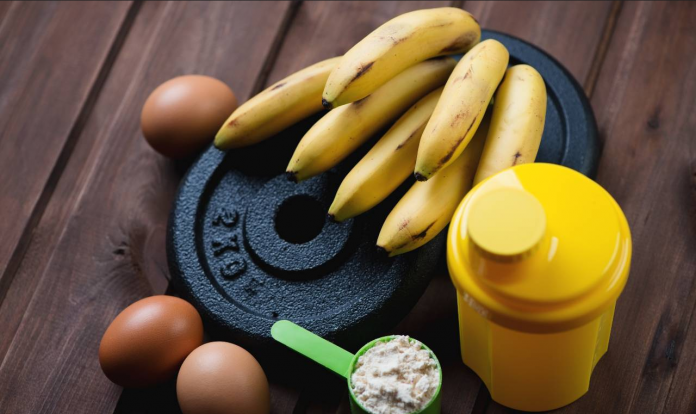 While most of the people are heading towards weight loss, there are people who are in an urgent need of gaining weight. Here are some easy and cheapest options to gain weight.
While some are struggling hard to shed away those extra kilos from their bodies, there are still a lot of people who desire to gain weight and come into a perfect frame. Relying on food supplements and steroids is not a healthy option then, why not opt for something natural and healthy? So all you people out there who are facing the challenge of gaining weight, we are here to resolve this issue!
Listed below are some of the food products that will help you to gain weight:
Eggs: Eggs should stand foremost when you plan to gain weight as they have a good calorie count around 75 calories. It is also a good food supplement to provide energy to your body with its rich amount of protein, calcium, and vitamins. Consuming them in breakfast is one of the most advisable weight gain dietary plan. Eat them in a moderate manner.
Bananas: Banana is one of the healthiest and safest fruit to consume in order to gain weight. Being sweet in taste it contains approximately 100 calories. It is one of the favourite fruit of the people and has sufficient amount of vitamin, minerals, and calcium to bless our body with immense energy.
Cheese: Cheese contains a high amount of calories and is a fatty food product. Rich in proteins and other essential vitamins, cheese is good for the people who are planning to weight gain. There are many types of cheese available like: cheddar cheese, cottage cheese, feta cheese, mozzarella cheese and many more to the list.
Rice: All of us have that liking towards rice since childhood. Being one of the most consumed food grains in the world, it is high in calories and cheaper in cost. It is rich with vitamins, thiamin and niacin and is easy to digest. Rice is one food product that can be consumed in multiple forms. Rice also provides energy to our body which helps us to carry out day to day activities and is easy to cook.
Tuna Fish: Non-vegetarians have enough options on their bucket list to gain weight. Tuna fish is one of the greatest options to nourish your body with essential oil, proteins, and minerals. It's a treat to the hungry taste buds and can be paired up with any meal. It's very feasible and easy to cook and is beneficial for skin and hair too.
Peanut butter: Hungry tummy asks for delicious intakes. Peanut butter sandwich is a good option. High in calories and rich in proteins, peanut butter will help you in gaining those necessary kilos to gain a perfect frame.
Say yes to Milk: Drinking Milk is one of the healthiest and easiest ways to gain weight. Sip a glass of whole milk thrice a day with a flavour of your choice to enjoy it. Rich in all the essentials that our body requires right from proteins to calcium and vitamins. Thus, milk is a solution to all your worries!