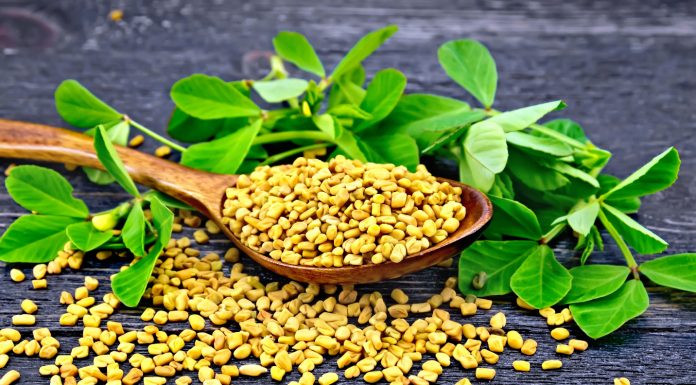 Fenugreek seeds are rich in folic acid, Vitamin A, Vitamin K and Vitamin C, and are a storehouse of minerals such as potassium, calcium and iron. Fenugreek seeds also have high protein and nicotinic acid content, which are known to be beneficial against hair fall and dandruff, and in treating a variety of scalp issues like dryness of hair, baldness and hair thinning.It contains large amounts of lecithin, which hydrates the hair and strengthens the roots or hair follicles. The seeds also help in moisturizing the hair and bringing back the luster and bounce.
Benefits of miracle Hair Mask
Reduces hair loss
Prevents dandruff and promotes a healthy scalp
Encourages faster hair growth
Moisturises hair and leaves it feeling soft, shiny and smooth
Strengthens hair shaft and adds volume to your hair
Tames frizz and fly-aways
Greatly reduces split ends and hair breakage
Makes detangling really easy
Helps prevent hair thinning that occurs due to menopause.
The good thing about the Miracle Hair Mask is that it works for all hair types: whether your hair is dry or oily, fine or coarse, frizzy or damaged – everyone can use it.
Made with just two ingredients – Yogurt and Fenugreek (methi) seeds – this mask will transform your hair into fabulousness.
How to make the miracle Hair Mask
You will need:
1 tablespoon fenugreek seed powder
5 to 6 tablespoons yogurt (use plain, whole fat)
1 to 2 tablespoon olive oil(optional, use for very dry hair)
1 teaspoon shikakai powder(optional, gives hair body and bounce)
1 teaspoon amla powder(optional, helps to darken hair)
1/4 cup water (optional, to thin out the mixture)
Yogurt too is very beneficial for hair. It's full of protein, which works to strengthen the hair shaft, thus preventing split ends and breakage. At the same time, yogurt also conditions, moisturises and adds volume and shine to your hair.

And if you are struggling with never-ending dandruff, the combination of yogurt and fenugreek is excellent. Yogurt contains healthy bacteria that help to fight dandruff-causing yeast.  Also, the lactic acid in the yogurt has gentle exfoliating action. It will get rid of dead skin and flakes and promote a clean and healthy scalp.
Mix fenugreek powder, yogurt (and other ingredients if using) in a bowl, cover with a lid and set aside of 2 to 3 hours. During this time, fenugreek seed powder will swell, and the entire mixture will thicken up and become slightly slimy.
If you think the mixture is too thick to apply, add a few tablespoons of water to make the mixture more creamy.
How to use:
Start with dry or damp hair. Apply this mask to your scalp and hair. Put on your shower cap or wrap your head in a muslin cloth or a towel. You can also leave your hair uncovered as this mixture won't drip.
Leave this on for 20-30 minutes, then rinse off thoroughly. Wash with a natural shampoo and let your hair dry naturally. Do this mask once a week to restore and maintain your hair.
Enjoy your beautiful hair!