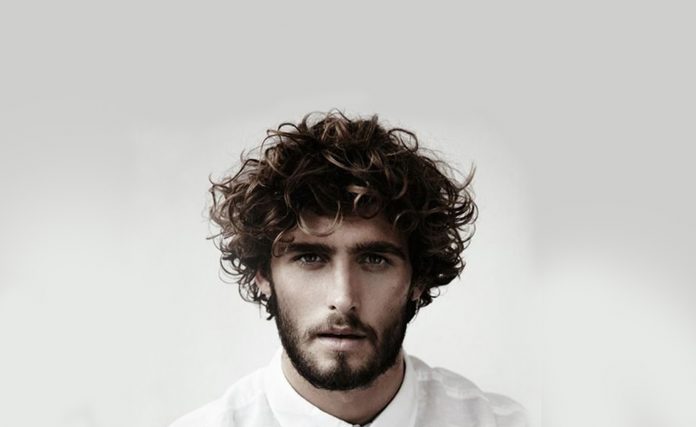 The art of grooming is prerequisite every man should follow. The way a man looks says a lot about his personality and how he feels about himself. Let grooming make you look drop-dead gorgeous.
Your wardrobe filled with Turnbull and Asser shirts and ties, jackets from J Barbour, t-shirts from Gucci,Alexander McQueen, perfectly aligned shoes? What about your bathroom cupboard? Filled with a few disembodied razors, some old nuggets of soaps, an ancient scrubber passed on to you by your forefathers? Pretty deplorable!
The way you carry yourself says a lot about what person you are. "Good grooming not only changes what you see when you look in the mirror, but how you look at yourself in that mirror." In spite of the fact that men have less time for primping and preening, you ought to have some grooming session to not be the target of the peripheral vision of your bosses and ladies at your collar, your ankle sides and your handshake.
Let's have a quick gander at the content of your bathroom, if you have just enough to cover two rows, but not help your face look better, I'd suggest you throw them.
Everybody needs some personal care apart from having good clothes. Talking about men, their exposure to work can have them look grotesque with bags under their eyes, ragged fingernails, pongy feets and so much to add to their unhealthiness and to tad less intimacy.
However, how a man looks speaks volumes about how he feels about himself in person. Taking good care of your body and maintaining personal hygiene should be a routine. You may find it petty sometimes but you have to stick to some basic steps everyday. Here is a guide to self grooming that are time saving and authentic.
YOUR HAIR IS YOUR FIRST CHARISMA
The art of grooming, The art of styling, Different styles for men, Learn grooming, Grooming styles
When was the last time you had a haircut? Men often prioritize being suave and sophisticated. Getting a right set of hairstyle can rejuvenate you. Style consciousness is one thing you should have to become a strong man with established characters.Before using any hair products make it a point to consult your stylist with your hair quality. Don't get a hairstyle that you just saw your comate with. Different hairstyles suit on different people depending on their face-cut, their heights and their hair type. Keeping too long or too short hair is also a personal choice that says a lot about your personality.
There are various ways in which you can increase the quality of your hair. Often shampooing everyday degrades the quality of hair, but you can always have you hair sprinkled with water daily to make yourself feel fresh enough for work. Using the right type of gel, that is not noisome and not too much sticky will act as just fine.
Maintaining some personal rules with hair for example:
1. Sticking to one shampoo and conditioner or serum product might help you get a better quality. Fluctuating with products lead to hairfall and dandruff.
2. Having your personal comb is a must. The hair disease are contagious and difficult to get rid off.
3. Using a warm wet towel might help to strengthen the
Some different hairstyles you can pick for yourself from:
High skin fade with messy spiky hair:
This supercool haircut offers you the outlandish casual look for any party or formal event. With both, its sides clean cut and spikes from the front would just make you fall for yourself in the mirror. The right kind of gel will help you keep your spikes upright and shiny. A serum is a must to use when you have spiked to make them look glamorous.
While Nick Jonas hairstyle never goes out of fashion, the high fade looks manifest his best glare. Known to carry almost all the styles very efficiently Nick Jonas has tried off his hand on every kind of hairstyle. Here are some pictures where you can get an exact idea of how high skin fade with messy spiky hair would look like. And not to miss, spikes are an icing to the cake.
Another celebrity you check out on with high fade is Zayn Malik. Being a singer artist you often incline towards having curly hair, but maintaining the portrayal of his dexterity with his hairstyle is one of his virtuosity. Grab a look on his exciting hairstyles with high fade.
The art of grooming, The art of styling, Different styles for men, Learn grooming, Grooming styles,zayn hairstyle
Quiff with tapered sides and beard:
You would not look just an ordinary man with this kind of hairstyle with great strength of hair from the front side. A super stylish quiff with its tapered sides.The hair will be flowing than sticking to one place.This kind of hairstyle is best if you have thick and straight hair.
Matt Bomer's wavy quiff will be your first choice if you are opting for this hairstyle. A wavy version of the timeless quiff style. Also known as the beach inspired look, this will give your hair some serious height and volume. A must have look to improve your boring style. Matt Bomer's this look has been an inspiration to many young men out there. The side fade with one side hair strength maximum is a quirky look to have.
Paul Rudd's bold quiff acts like a frame to show off his face and beard prominently. Add a small quiff on the top and you're all set to look bold. A great choice for men with receding hairlines because of the fullness it gives to your hair. Also that this haircut works with all hair types. Voila! You will not have to worry whether this is the kind that will suit your hair. To cream it add a bit of gel and then you see the magic. You're set to go to your success event with that bold look now.
Brush back hair with mid skin fade:
You a morning person? Find it futile to waste time in getting your hair done while you have work piled up at your desk. This hairstyle is a respite for you then. The brushed back hair needs one comb drawn to the back of your head and you're done. You go with gel or without it, no one can steal your stylish look.
Taking inspiration from the glamorous look of Brad Pitt dashing in his formal attire will leave every woman's jaw dropped. This hairstyle is mostly preferred in professional ambience with a suit and an elegant tie. A well trimmed beard will add cupcakes to your look.The art of grooming, The art of styling, Different styles for men, Learn grooming, Grooming styles
Leonardo Dicaprio parted slick back is also commendable for any meeting or if you are a business tycoon. Not much dedication or indulgence of time, you just have to use your brush and slide back your hair and there you go! He is one of the most stylish celebrity in industry know to keep his splendor and grandeur.
The art of grooming, The art of styling, Different styles for men, Learn grooming, Grooming styles.