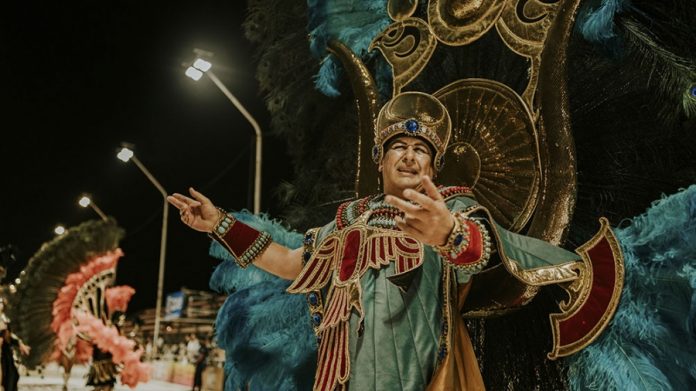 Argentina is rich in both indigenous and European cultures. It's the origin of the tango. It's a capital of fútbol. And, its natural wonders are stunning, from the Perito Moreno Glacier, Iguazú Falls, and the Serranía de Hornocal, or Rainbow Mountain.
In the culture of Argentina, mouth-watering asado, or barbeque, is a popular Argentine. It's even common to spot men dressed as gauchos–Argentine cowboys! Sophisticated and lively Buenos Aires offers a variety of entertainment, from the Avenida 9 de Julio—one of the widest streets in the world—to opera at the world-renowned Teatro Colón, to sipping mate (an energizing herbal brew) with friends. Argentina has large communities of foreign students and immigrants, which speaks to its diverse and ever-evolving cultures.
People and Community
Family Dynamic
In Argentinian culture, it's common for families to have grandparents living with them at their home. Parents and children tend to have an open relationship in which they discuss their opinions and plans, and the parents usually have the final say. Argentinian parents seem to always emphasize what their children don't do, or what they do poorly. It's somewhat normal for Argentinian children to be lectured. This attitude doesn't represent a lack of trust or respect. On the contrary, in Argentinian culture, it is a sign of attention, and above all, affection and care. Parental decisions are respected and followed, and parents have the last word in family matters.
Language and Communication Styles
Official LanguageSpanish is the official language of Argentina & Uruguay, and many people also speak English, Italian, German, French or Portuguese.
Food
The Argentinian Diet
Argentina is a large and proud cattle raising country, so beef is present at almost every meal. Beef can be found in dishes like parillada (featuring different cuts of beef) or milanesas (breaded fried cutlet), the chivito and empanadas that also reveal the strong influence of Italian cooking styles. Unlike other Latin American cuisine, food is not spicy in this country. Argentines are also known for their love of drinking mate, the local green tea, which is often a social occasion. In the culture of Argentina, people normally have a large lunch followed by a siesta and a large meal late at night, normally after 9:30pm.