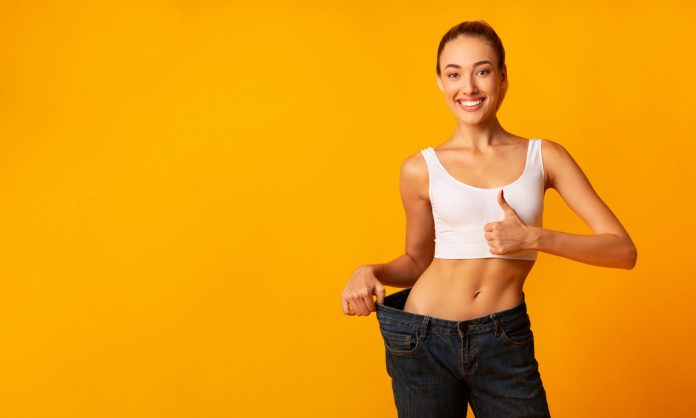 For many people struggling to lose weight, getting older seems to make an already complicated process even more challenging. Also, if you still consider yourself young, plenty of factors can stand in the way of you and your ideal weight and body composition. We've all been frustrated by the numbers on the scale, and annoyed when we just can't get the summer body we've always wanted.
But now, thanks to advancements in health and wellness, you aren't limited only to strict diets and exercise routines when it comes to achieving your goals. There are simple, effective ways to accelerate weight loss and put your ideal results within easy reach – why wouldn't you take full advantage?
Peptide therapy has quickly become one of the go-to tools for individuals who are ready to take a smarter approach to weight loss and physical fitness. For many people, including a growing number of happy guests at Focal Point Vitality, the power of peptides has fueled them towards finally achieving the body of their dreams. As a leading provider of medical weight loss in Phoenix, Scottsdale, and the rest of the valley, Focal Point Vitality is at the forefront of the latest innovations in wellness. In our experience, peptide therapy may just be one of the most exciting treatments we've seen in a very long time.
What are Peptides?
Before you can decide if peptide therapy is right for you, it's helpful to get a quick lesson in what exactly peptides are. We'll give you the 101 about peptides, don't worry. In short, peptides are chains of amino acids, which make up many proteins that you've probably heard of before, like collagen. Often, peptides are the key that unlocks a huge variety of essential processes in our bodies, helping improve cell signaling, acting as hormones, and even playing a role in how successful your diet and exercise results are. In other words, peptides are the crew of besties we all want to have around to keep us extra spectacular.
Thousands of peptides already exist in your body, and scientists have also been able to create many new ones to help fight disease, improve health, and even facilitate effective weight loss. You might be wondering – if your body already has a huge variety of peptides, why would you need more?
As most of us know, our bodies don't operate at quite the same level of efficiency once we start getting older. For example, once you hit 30, your human growth hormone production declines. HGH is responsible for burning fat and helping build toned muscle mass, so you can see why it's important in keeping your body slim and trim. Yes, that means more effort to stay glam and ready for life – which is why we're here to help. Luckily, decreasing levels of your body's natural human growth hormone don't have to be the reason you accept having a potbelly or love handles. Using peptide therapy, you can naturally boost your body's HGH production and get yourself back into that spring break body we all miss after hitting 30.
What is Peptide Therapy?
Peptide takes a variety of valuable peptides and puts them in a conveniently injectable or capsule form, allowing our guests to choose the option that best suits their individual needs and goals. We've got the skills to work with your daily routine and lifestyle. While one of the most popular uses for peptide therapy is supporting healthy weight loss, many different peptides can play a vital part in your overall well being:
Sermorelin
GHK-Cu
Bremelanotide PT 141
Tesofensine
Tesamorelin
CJC-1295/Ipamorelin
When you come to Focal Point Vitality for a peptide therapy consultation in Scottsdale, we'll work out with you what your individual goals and desired results are, then recommend your best-fit peptides. Think of us as the best friend who happens to have the weight loss solutions to get you out of yoga pants and big tunic tops.
Benefits of Peptide Therapy
Peptide therapy has shown to offer an impressive range of benefits, aiding in an exceptional sense of overall wellbeing. If you're considering peptide therapy, here are just a few of the potential perks you can look forward to:
Increased production of natural human growth hormone
Faster, more effective weight loss
Hormone regulation
Improvements in fitness and workout recovery
Faster development of lean muscle mass
Decreased body fat (through the accelerated breakdown of fat cells)
Improved libido (who doesn't want a better sex life?)
Thick, healthy hair
Amplified energy levels
Better moods
Higher-quality sleep
Clear, glowing skin
Do Peptides Help You Lose Weight?
So, can peptide therapy help you lose weight? Our experts' answer is an enthusiastic "Yes!" There are dozens of peptides that are FDA-approved, so you can be confident that you're trusting your weight loss journey to a treatment that's undergone strict testing.
One of the most common uses of peptide therapy is as a safe, effective way to speed up weight loss, and countless people have found that it helps them lose stubborn pounds that have refused to budge despite diet and exercise (no hitting a weight-loss wall with this therapy). Focal Point Vitality offers a few different options for peptide therapy for weight loss, giving you the flexibility to find the one that best supports your unique needs. Because we're committed to staying on the cutting edge of advanced weight loss and age management treatments, so you'll always be the first to know about new ways to look and feel like the best version of yourself. What are you waiting for? We're here for you.
Focal Point Vitality: Experts in Peptide Therapy for Weight Loss in Phoenix
With peptide therapy, you can kick weight loss into high gear and finally start the shedding unwanted pounds that have been hanging on for far too long – why waste any more time in a body that looks and feels like less than your best? Safe, effective, and innovative, peptide therapy is a smarter way to achieve your weight loss goals once and for all.
Focal Point Vitality is a trusted provider of peptide therapy in Scottsdale, Phoenix, and the rest of the valley, helping our guests unlock the secret to rapid weight loss. Sure, there are plenty of diet plans and gyms in Phoenix where you could spend months trying to lose a few pounds; or, you could finally take charge of your weight loss journey and get your best body ever with scientifically-backed treatments like peptide therapy.
Learn more about how our valley peptide therapy program can be the final piece in the puzzle to achieving incredible weight loss results by scheduling a consultation at Focal Point Vitality today.