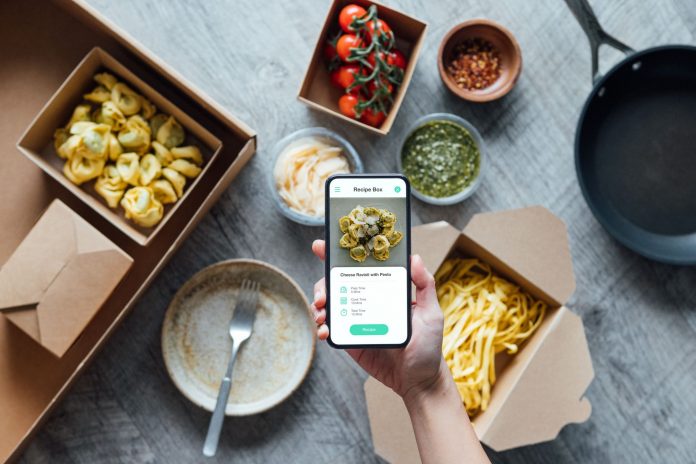 If you enjoy cooking, but can't stand grocery shopping, healthy meal delivery services might be just what you're looking for in the New Year. They bring the ingredients (and the recipes) right to your door, so all you have to do is crack open a box and get cooking. Nowadays, there are so many different services, there's practically something for everyone. Whether you're vegetarian, or you're trying to reduce your carbon footprint, or just enjoy experimenting with cuisines from around the world, there's sure to be a delivery service out there for you.
In 2020, make your life a little bit easier by committing to one of these 19 healthy meal prep delivery services. If you're not sure which one is a match for you, read on to find out all the need-to-know info about the best options on the market, including special dietary options and recommendations on which person would benefit the most from each kit.
Home Chef
The details: Home Chef is the meal kit delivery service that's making classic dishes affordable for the average home cook. Their recipes include ideas that are simple, but satisfying, like hearty steak and potatoes, sesame chicken, and salmon bagels, as well as international items like Vietnamese pork kebabs and Cuban steak burritos. Their memberships are also flexible, in case you change your mind or want to press pause—you can cancel an order or take a break whenever you want. All the dishes take only 30 minutes to make, and easy-to-follow recipe cards will show you how to make everything. If you're worried about the waste involved with a weekly meal kit, all of the ingredients are also delivered in recyclable packaging, with more instructions on the website that tell you exactly how to dispose of them.
Sun Basket
The details: If you've been thinking about trying out the Paleo diet, or you have a food sensitivity, you may want to sign up for Sun Basket. All the recipes they offer have been approved by registered dietitians, and include a variety of vegan, vegetarian, Paleo, and gluten-free options. They only use antibiotic and hormone-free meat and sustainably sourced, wild caught seafood, and seasonal produce that's 99 percent organic. The recipes take as little as 30 minutes to make and include mouthwatering options like lemongrass shrimp soup and chipotle turkey chili, and they're all developed by a James Beard award-winning chef, so you know they're good.
Freshly
The details: If you love the idea of delivery meal kits but wish that they were already cooked when they arrive, Freshly is the service for you. They do all the preparing, cooking, and delivering for you, so all you have to do is warm it up (for three minutes max) and eat. Every recipe is refined sugar- and gluten-free, and they have lots of options that could easily work for someone on Paleo or Whole30 diets, like spaghetti squash and meatballs or slow-cooked pork with sautéed kale. It's kind of like ordering takeout, except the recipes are guaranteed to be satisfying and good for you. And you can plan your meals up to three weeks ahead of time, so you can do all your "meal prep" at the beginning of the month and totally forget about it.
Martha & Marley Spoon
The details: The next time you want to cook a Martha Stewart recipe, but you don't feel like going to the supermarket, consider signing up for this meal kit service. They bring all the fixings for your favorite Martha recipes right to your door, along with detailed recipe cards that will take you through the process step by step. The ingredients are all top notch, and include products like grass-fed beef and artisanal vinegars, and they're perfectly portioned so that you're not left with any food waste. Signing up is simple and the subscription is flexible—you can easily cancel a week of meals whenever you want.
Hungryroot
The details: This delivery service is perfect for vegans and vegetarians because almost all of their recipes are entirely meat-free and plant-based. Because they're plant-based, none of them take more than 10 minutes to prepare. Signing up is easy, because all you have to do is choose from one of their three meal plan options: Small, Medium, or Large. Each box contains several full meals, as well as snacks and desserts to enjoy throughout the day. Get ready for dishes like cold peanut zucchini noodles, black bean brownies, cherry chia maple oatmeal, and much, much more.