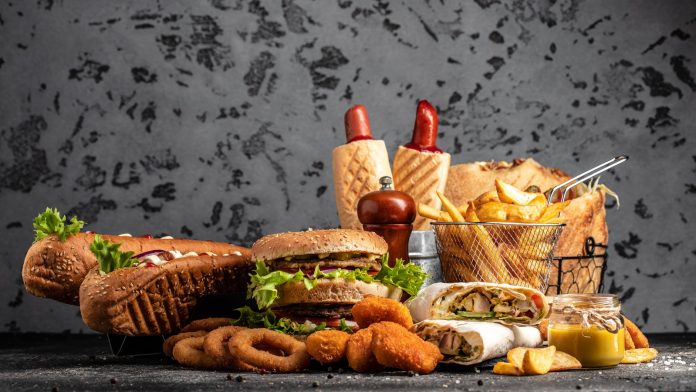 Belgium as a country may have been overshadowed by its more popular neighbours but the regional cuisine is enough to entice any serious traveler to this exquisite country. Belgium has been rather famous for its junk food but Belgian food is not just a mixture of mouth-watering dishes or junk food; it is an exquisite blend of the food styles of France, Germany, and the Netherlands.
The unique food makes it reason enough for anyone, especially diehard foodies, to plan a trip to this heaven of taste buds! After all, Belgium cuisine is made keeping its flavour in mind rather than its look.
Top 10 Belgium Food to satiate your taste buds
The spellbinding country of Western Europe, Belgium is a paradisiacal abode for foodies around the world. With immensely gratifying, scrumptious dishes, be prepared to develop an insatiable hunger for Belgium food. Here we bring you the most delectable Belgian dishes that you must try on your next trip to Belgium. Which one's your favourite?
1. Belgian Fries
This is somewhat the national food of Belgium. No one calls it 'French Fries' there, even in English. The Belgium-perfected way of fries is a two-step frying process to perfect the inner and outer crunchiness as well as the softness. It is one from the list of Belgium vegetarian food. There is an annual voting of which restaurant or stall makes the best fries. One Belgian food fact is that the fries are a Belgian invention and not French. Although the Belgians have no actual proof they do however make the best fries in the world.
2. Moules-Frites
Mussels of Mosselen-friet found in the North Sea are more fleshy than those in France and this traditional food in Belgium features mussels cooked either in white wine and classic vegetable broth or in traditional Belgian Beer. It is traditionally served with fries and for many dipping these in the leftover sauce after consuming the mussels is the perfect way to round off this dish.
3. Stoemp
This creamy dish is the superior version of your regular mashed potatoes and a staple of Belgium food. The belgium traditional food is a creamy blend of mashed potatoes and other vegetables like carrots, kale, brussels sprouts, etc. and served as a side dish or as a main course with sausages. To savour the taste of traditional food in Belgium, you must try this dish!
4. Grey shrimp Croquettes
This sea-food is also one of the classic Belgium food specialties. It's a crispy delicacy, usually made from scratch in most seafood restaurants. It's crispy from outside and molten and oozing from the inside. It makes for a perfect snack and is also amongst famous food in Belgium.
It is to be noted that there are some Indian restaurants in Belgium as well. You can also check them out to savour Indian flavours in the country.
5. Speculaas
You can safely consider these to be the unofficial national cookies of the Belgium food culture. It is a thin, very crunchy and caramel filled biscuit baked with some figures on it. Usually consumed with coffee, it is spiced and gives a different feel to the taste buds. It is one of the most famous delights amongst a multitude of appetizing Belgium foods.
6. Waterzooi
It is a stew or soup made with chicken or fish, vegetables, cream, and egg. This dish can be counted as the Belgian comfort food in your Belgium food tour. Enjoy this stew on any cold day and feel the soup warm your senses in no time!
7. Belgian Waffles
Waffles are like Belgium local food. There are two varieties of waffles, the rectangular ones which aren't as sweet as the other variety but are topped with chocolate, cream, and various grated fruits. The other variant is small and has sugar crystals ingrained, so is more on the sweeter side. This is found almost everywhere, with many places having a unique taste to it. Just avoid extra toppings to get the pure sweet taste of the waffles.
8. Belgian Chocolates
Talking about sweets, Belgian chocolate can never be left out. Being produced since the 19th century, it is a major part of the economy and Belgian cuisine. Since then, the cuisine has evolved to fit chocolate in many of its desserts such as the pralines, which are soft with a chocolate casing. Truffles are ball-shaped desserts with wafers or cream filled crust. Relishing these creamy and chocolaty delights in their country of origin, is definitely one of the best things to do in Belgium. Also, they are available in many places.
9. Sirop de Liege
It is a jam or jelly-like sweet made from evaporated fruit juices of fruits like date, pears, apples, etc. It is sweet and sticky and mostly served on bread or baguettes or you can even pair it with cheese for lunch.
10. Tomates aux Crevettes Grises
Also called Tomaat met Grijze Garnalen, this is another Belgian classic food made of brown or grey shrimps with a generous mix of mayo and stuffed in cold tomatoes. It is a popular appetizer and loved by the locals and visitors alike.