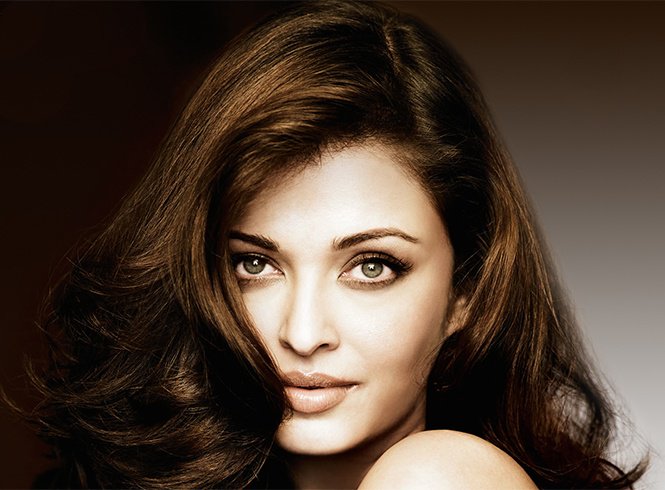 After the sweltering heat, nothing can be more soothing than the whiff of rain-drenched earth, but the pitter-patter also brings along oodles of sweat.
Looking good in this humid weather can be a cakewalk if you follow a few guidelines.
POWDER-PUFF GALS
In these wet months, it is better to bid adieu to liquid foundations. They make you appear like a messy, molten ice-cream. Makeup artist Ojas Rajani says, "Switch to a powder-based formulation in any of the top-of-the-line brands this season. The advantage is that you can touch up your shiny nose or cheeks in an instant. If you plan to hop over to a party after work hours, you can look glamorous in a jiffy."
GO FOR GLOW
All beauty experts are unanimous in pronouncing that makeup in monsoon has to be minimalistic. It is the inner glow that has to be nurtured more than ever.Beauty expert Anil Chinnappa advises, "My suggestion to women is to nurture their skin and go easy on the makeup.Stick to the cleansing, toning and moisturing routine in the morning and night because your skin pays the heaviest price in this weather and turns porous. Use BB creams to add that lustre to your skin and tinted moisturisers to keep it hydrated and refreshed."
KAJAL IS COOL
Ojas warns against wearing eyeshadow during the day in monsoon: "Avoid eyeshadow during the morning hours because sweat can make it messy. But, do flaunt your waterproof kajal with panache. Indian girls have the most stunning eyes, so smoky eye pencils can add a lot of mystery to them. From Armani, to Chanel, Laura May, Mac and Make-up Studio, smoky eye pencils of these top-of-the-line brands give a perfect smooth finish and I recommend these for trendy girls. For evening parties, choose eye colours in aquamarine, emerald green, purple and gold green in metallic tones and tints," adds Ojas.
PINKS ARE POSH
Actress Karishma Tanna swears by the magical powers of kajal. But there's more to her looks than this basic piece of makeup. "A touch of lip balm can add that extra zing to your looks. My mantra is to avoid deep and dark colours during monsoon. Nothing can be more rejuvenating than a bubble gum pink lip balm and plenty of attitude. I prefer to pay extra attention to my hair in these sticky months. So, I play with different hairstyles, which is something I love to do, and change my look each day," says Tanna.
STAINS FOR SIZZLE
While mud stains can put you off in rains, there are some classy two-in-one lip and cheek stains, which add that natural touch of apricots or roses to your face. It is an absolutely fantastic piece of makeup, which is handy and easy to carry. Tanna adds an extra dose of nourishment to this mantra. "I use a lot of vitamin C for my face, it ensures a lot of blood circulation and a healthy tint on my face," she confesses.
HANDY MAKEUP TIPS
Use a lot of sheer makeup, which high lights the quality of your skin Wear waterproof mascara and eyeliner to get the best look for monsoon For work days, apply a waterproof eye pencil on the upper lid of the eye For a cocktail party, wear bright eye shadow with a sheer finish Avoid thick layers of makeup to keep make-up meltdowns at bay To build a smear proof base, always use a primer Switch to a powder based formulation when it's wet outside Cream-based cheek stains give your cheeks a sense of natural flush when the weather turns grey