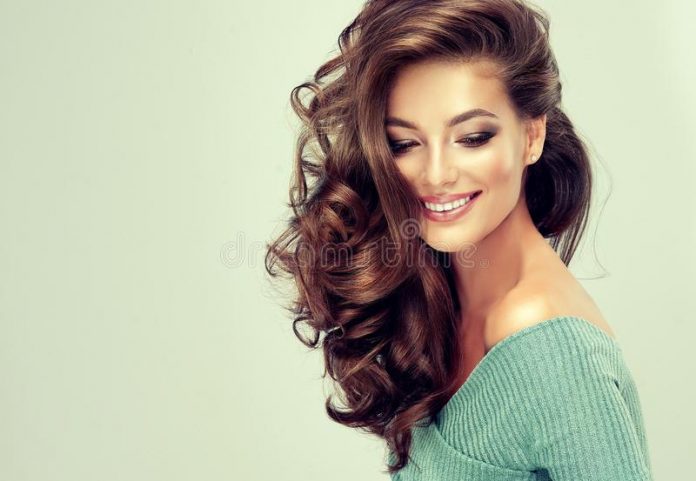 Do you feel lost about makeup products and their correct application even after watching a zillion makeup tutorials on YouTube? When you don't know how to start and where to start from, a bag full of makeup products can be the most intimidating thing in this universe.
Makeup is an artistic pursuit, it is all about expressing yourself and creating something that makes you happy, but it still has a process to it and a nuanced one, too. Hence, a few makeup tips can always come in handy and make our lives easier. Here are some makeup hacks and tips for beginners. Hold onto your makeup products and get ready to have your mind blown.
Tips for getting a perfect foundation base
Getting the right balance between creating even-toned skin while making it look like you are not wearing anything is tricky but not impossible. All you have to do is keep the following points in mind while applying foundation:
Prep the skin
The path to achieving a flawless application of a foundation goes through thoroughly clean and moisturised skin. Deep cleaning and exfoliating will remove dirt, and eliminate dead skin cells required for a non-flaky foundation. Finally, a layer of lightweight moisturiser that nourishes the skin is a must.
Don't forget to prime
Even though incorporating primer can add another step to your makeup routine, it is worth the time. A primer can turn your skin smooth and make the foundation last longer.
Work from inside out
Since most of us have redness and marks at the centre of the face, it is wise to apply the foundation inside out – starting from the forehead, chin, and the sides of the nose and then blending outwards.
Additionally, do not ignore your neck and ears because then the whole foundation base just looks unnatural.
Dreamy eyeliners
We all have a love-hate relationship with eyeliners. A precise winged, flicked, cat-eyed eyeliner can shape your eyes and make them look prominent. Achieving this is a herculean task. But we got you. Here is a basic eye makeup hack for beginners to get perfect winged eyeliner.
Use a spoon as a stencil. Go and grab a spoon, position the handle of the spoon near the outer corner of your eye, use a liquid eyeliner and draw a straight line. Now use the curved end of the spoon by placing it hugging the eyelid and creating a curve. Now fill in the space between the two lines to get the perfect winged eyeliner.
Eye makeup hack: Make your eyeshadow pop
The choices in terms of colours and textures available for eyeliners today is insane – pink, white, green, blue, and silver. Pair your eyeshadow with a different colour eyeliner to make it look vibrant and OTT.
Getting the perfect pout
Makeup is incomplete without an immaculate lipstick. A clean application of lipstick that accentuates the lips looks drop-dead gorgeous. We have a few tips in our bag that will help you get the perfect pout.
Prepare your lips
Poor lip care can cause your lips to dry up and applying lipstick to flaky lips can be your worst nightmare. Exfoliation, hydrating, and moisturization are game changers. After this, a layer of lightweight concealer that matches your skin tone should be applied to fill in all the cracks.
Lip lining
A nice clean lip line sets the tone for the perfect lipstick. It gives the lips the right definition and an outline to be filled in. The lip liner colour should be chosen wisely to meet the colour of the lipstick.
Finally, the moment we have all been waiting for! Apply the lipstick all through your lips covering every nook and cranny in the outline and don't forget to blot.
Good brushes: Think of these as an investment
More brushes, more experimentation, more variations! A basic set of brushes can only get you through so much blending, but a good number of quality brush options and understanding their application can help you achieve those looks in the YouTube makeup tutorials. Some of the brushes you should have in your makeup kit are a foundation brush, eyeliner and eyeshadow brush, an under-eye brush for blending under-eye makeup, a contouring brush, and an eyebrow brush.
The best light for applying makeup
Natural light is best while doing makeup because it does not make your skin pop unlike yellow lighting and gives the right representation of how colours will look on your skin when you step out.
Sharing makeup is a bad idea
Sharing makeup and brushes can result in serious skin conditions you do not want to grapple with. It can result in breakouts, worsen your acne, transfer germs and viruses, and eye infections and the list keeps getting worse. The moral of the story is, sharing makeup is definitely not caring. Follow proper makeup hygiene to stay away from infections.
Pick your brushes, eyeshadows, eyeliners and start creating the masterpiece. Trust the process and you will be a pro in no time. After all, practice makes us all perfect.Also, follow @jeanclaudebiguineindia on Instagram for more tips.