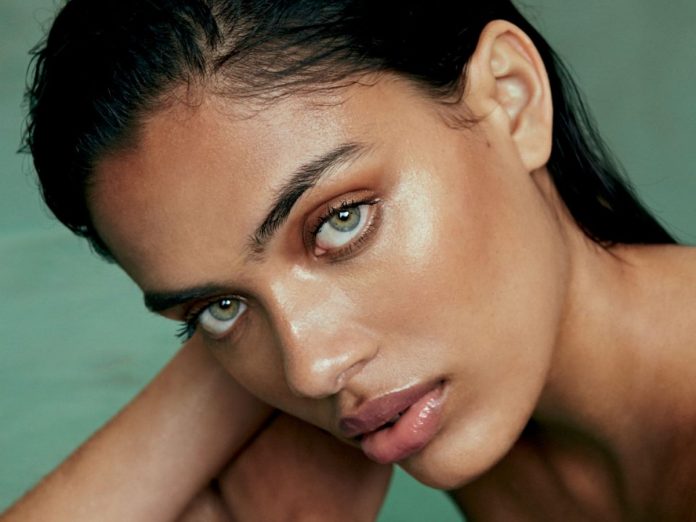 We all know about the harmful effects of chemical laden hair dyes, which came as a quick alternative to good old henna. Initially people were attracted to the shortcut method of hair dye, which showed results within 30 minutes and lasted for an hour.
But, slowly, over the years, people realised that the chemicals harmed the hair way more than it benefitted. With the evolving times, we are re-discovering the immense benefits of henna. Clelia Cecilia Angelon – Founder & CEO of Surya Brasil tells us why your hair will love henna.
Traditional home-based henna
Henna has been used as a natural hair dye since time immemorial. All you have to do is collect henna leaves, form a paste, apply it on your hair strands for 2 hours, and wash away the henna in running water. It can be used on black hair to give a beautiful copper tint which looks like highlights, comparable to hair dye. On grey hair, it gives an orangish hue, which can be deepened to copper or black by adding natural ingredients like pomegranate peels, coffee, tea leave and indigo. It gives a beautiful color minus the harsh chemicals. It further prevents premature greying.
Ready-to-use options If you are not the ones keen on DIY home-based remedies, you also have the option to choose from multiple ready-to-use options. While Henna Powder is already a popular among who love their strands, Henna Cream too has in the recent past attracted consumer interest owing to its ease of application. But make sure you use organic, natural and vegan henna only to get maximum benefits, otherwise it mars the purpose of going natural.
Natural Conditioner
Henna is a natural source of tannin and Vitamin E that helps to naturally soften the hair. It is the best hair mask, when compared to any other available. After applying henna, oil your hair using mustard oil, and shampoo your hair the next day. This will leave your naturally conditioned and soft, and the results will last longer.
Making Roots Stronger
Henna balances the pH of the scalp and naturally calms down the overactive sebaceous glands that produce oil in the hair, making it greasy. The henna leaves, rich in proteins and antioxidants also further help in balancing the pH of the scalp. Henna nourishes the hair follicles that lead to stronger roots, leading to lesser hair fall.
Dandruff Prevention
Since henna controls the oil production of the scalp, it leads to a decrease in dandruff and regular use prevents the dandruff from returning. The natural antifungal and antimicrobial properties of henna calm the scalp, and irritation. This is the permanent way to get rid of dandruff.
A Must for Oily Hair
Oily hair is a Pandora's Box of troubles, which is very difficult to manage. A hair pack of henna mixed with Multani mitti (fuller's earth) is the perfect way to cure the oily scalp. Let it stay for 4-6 hours and see the results for yourself.
With so many benefits of henna, it is certainly Nature's gift to mankind. You can re-apply henna every 3-4 weeks or depending on your hair growth, and how quickly it grows out. You can do a simple root touch up or cover the entire hair as per your needs. And enjoy the benefits of this natural hair dye.