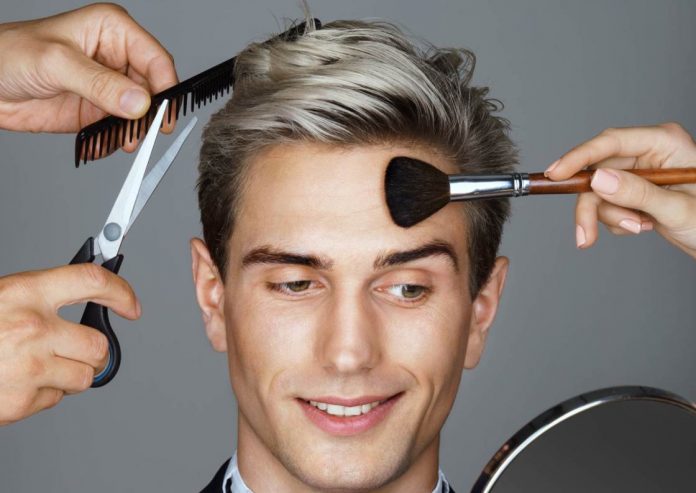 The idea that only women are concerned with skincare, grooming, and lifestyle tips is rapidly fading—today's men are unabashedly embracing new personal habits aimed at optimizing their health and appearance. A number of innovative men are leading the charge online, sharing tricks for improving looks and wellness via lifestyle blogs, Instagram feeds, and YouTube channels.
If you're looking for some man-to-man grooming guidance or want to get clever health and workout tips on a regular basis, read on for some of our top picks.
1. The Grooming Guru: Men's skincare & grooming 101
Lee Kynaston of The Grooming Guru has over 25 years of journalism experience, has consulted for large skincare companies, and is considered to be an expert on male grooming. Lucky for all of us, he brings his wealth of knowledge and insight right to your computer screen through product reviews, tips for taking care of your skin, and news about the industry.
2. The Art of Manliness: The quintessential blog for men
Covering everything from how to properly tie a tie to tricks for improving the way your mind works, the Art of Manliness blog is worth bookmarking. The site offers tons of great information about an absurd number of things, whether you're looking for tips on looking great or want to take up a new hobby.
3. Nerd Fitness: For when you want to "level up your life"
According to the creators, Nerd Fitness is a community of "underdogs, misfits, and mutants that can't wait to help" you improve how you feel, how you look, and how you approach your health. Their articles focus on small, deliberate changes you can make that will provide lifelong health benefits—and their tips for building great habits are surprisingly easy to tackle. In addition to their blog, they offer a number of free resources, training courses, and even private coaching, if you need a little extra push. Bonus: their writing is full of humor, pop-culture references, and just the right amount of "nerdiness."
4. @bullfrog_barbershop: Find your new favorite haircut
Whether you wear your hair short or long, there's no denying that a great haircut is the foundation of feeling good about the way you look—and the Bullfrog Barbershop Instagram feed will give you lots of hair envy. This Zurich-based barbershop routinely shows off some of their best cuts, stylings, and beard grooming, so it may be worth pulling up some of their imagery the next time you go in for a trim.
5. Gabriel Zamora: Because fellas can rock a killer smokey eye, too
Technically Gabriel Zamora is a YouTuber, but for anyone looking for fun how-to videos, a few tricks for camouflaging some common skin concerns, or even a step-by-step on nailing a seriously glam look, he's your man. He's the first male makeup artist to join popular beauty subscription box Ipsy, for good reason—and his artistry is out of this world.
6. Seattle Gents: Reinvigorating the men's fashion community in Seattle
As self-proclaimed tastemakers, these young men are passionate about men's fashion and hope to both inspire their peers and energize the Seattle fashion community. The Seattle Gents show off their fashion chops on Instagram, in addition to putting on exclusive events in the community. Be sure to follow them for style inspiration and to throw a little support to some fellow Seattleites.
What are your go-to men's lifestyle blogs? We'd love to hear from you!