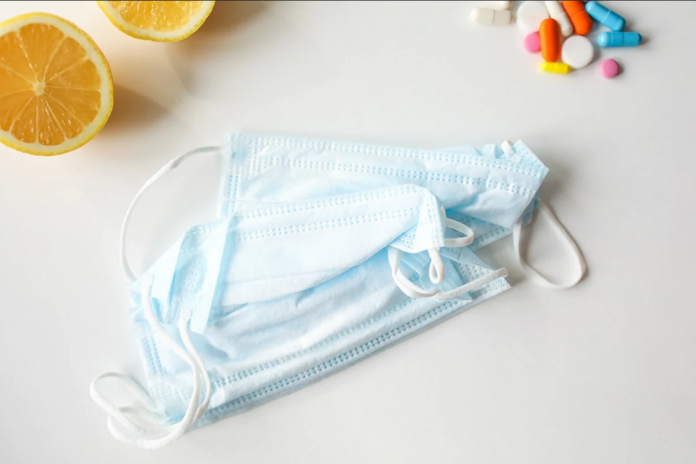 The US has been accused of redirecting 200,000 Germany-bound masks for its own use, in a move condemned as "modern piracy".
The local government in Berlin said the shipment of US-made masks was "confiscated" in Bangkok.
The FFP2 masks, which were ordered by Berlin's police force, did not reach their destination, it said.
Andreas Geisel, Berlin's interior minister, said the masks were presumably diverted to the US.
The US company that makes the masks, 3M, has been prohibited from exporting its medical products to other countries under a Korean-War-era law invoked by President Donald Trump.
Should more of us wear face masks?
Why some countries wear face masks and others don't
Coronavirus: Are homemade face masks safe?
On Friday, Mr Trump said he was using the Defence Production Act to demand that US firms provide more medical supplies to meet domestic demand.
"We need these items immediately for domestic use. We have to have them," Mr Trump said at the daily Coronavirus Task Force briefing at the White House.
He said US authorities had taken custody of nearly 200,000 N95 respirators, 130,000 surgical masks and 600,000 gloves. He did not say where they were taken into US hands.
Mr Geisel said the diversion of masks from Berlin amounted to an "act of modern piracy", urging the Trump administration to adhere to international trading rules.
"This is not how you deal with transatlantic partners," the minister said. "Even in times of global crisis, there should be no wild-west methods."
A 'treasure hunt' for mask
Mr Geisel's comments echo the sentiments of other European officials, who have complained about the buying and diversion practices of the US.
In France, for example, regional leaders say they are struggling to secure medical supplies as American buyers outbid them.
The president of the Île-de-France region, Valérie Pécresse, compared the scramble for masks to a "treasure hunt".