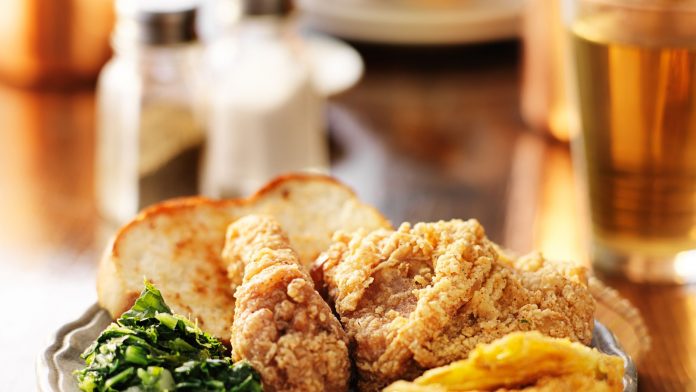 Hundreds of ingredients are added to foods during processing to enhance the flavor of the final product.
Monosodium glutamate, commonly known as MSG, is one of the most controversial food additives approved for use by the Food and Drug Administration (FDA).
While it's "generally recognized as safe" (GRAS) to be used in the food supply by regulatory agencies, some research suggests that it may negatively affect health (1Trusted Source).
This article explains what MSG is, what foods it's typically added to, and what the research says about possible health implications.
What is MSG?
MSG is a popular flavor enhancer derived from L-glutamic acid, a naturally occurring amino acid that's necessary for the creation of proteins .
Aside from being used as a food additive, MSG occurs naturally in certain foods, including tomatoes and cheeses .
It was first identified as a flavor enhancer by Japanese researchers in 1908 and has since become one of the most widely used additives in food production .
Today, it can be found in a number of processed products, from fast food to canned soups.
MSG boosts the flavor of foods by stimulating taste receptors and has been shown in research studies to increase the acceptance of particular flavors. Adding MSG to foods results in an umami taste, which is characterized as savory and meaty .
This popular additive has been deemed GRAS by the FDA. Some experts argue that it can have potentially dangerous side effects, particularly when consumed on a long-term basis, though there is a lack of supporting evidence for this.
The FDA mandates that MSG must be labeled by its usual name of monosodium glutamate when used as an ingredient in food. Foods that naturally contain MSG, such as tomato products, protein isolates, and cheeses, aren't required to list MSG as an ingredient .
In the European Union, MSG is classified as a food additive and may be listed by the E-number E621 .
Here are 8 foods that commonly contain MSG.
1. Fast food
One of the best-known sources of MSG is fast food.
Some restaurants add MSG to a number of popular dishes, including fried rice.
MSG is also used by franchises like Kentucky Fried Chicken and Chick-fil-A to enhance the flavor of foods.
For example, Chick-fil-A's Chicken Sandwich and Kentucky Fried Chicken's Extra Crispy Chicken Breast are just some of the menu items that contain MSG .
2. Chips and snack foods
Many manufacturers use MSG to boost the savory flavor of chips.
Consumer favorites like Doritos and Pringles are just some of the chip products that contain MSG (10, 11).
Aside from being added to potato chips, corn chips, and snack mixes, MSG can be found in a number of other snack foods, so it's best to read the label if you want to avoid consuming this additive.
3. Seasoning blends
Seasoning blends are used to give a salty, savory taste to dishes like stews, tacos, and stir-fries.
MSG is used in many seasoning blends to intensify taste and boost the umami flavor without adding extra salt .
In fact, MSG is used in the production of low sodium items to increase flavor without the addition of salt. MSG can be found in many low sodium flavoring products, including seasoning blends and bouillon cubes .
Additionally, MSG is added to some meat, poultry, and fish rubs and seasonings to enhance the palatability of foods .
4. Frozen meals
Frozen meals can be a convenient and cheap way to put food on the table, and they often contain MSG.
Many companies that make frozen dinners add MSG to their products to improve the savory flavor of the meal .
Other frozen products that often contain MSG include frozen pizzas, mac and cheese, and frozen breakfast meals.