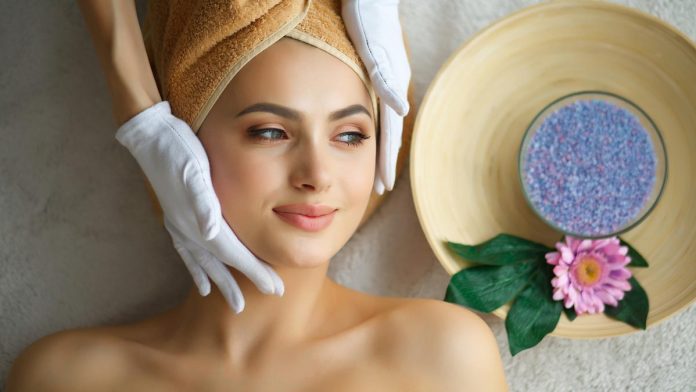 Check out these DIY methods for polishing your body.
We usually treat our faces with spa treatments, facials, and other things but disregard the fact that our body also needs care. It is frequently exposed to grit and chemicals as well.
Our body needs adequate cleansing because it is exposed in a similar way to how our face is. That is why body polishing can help us! To prevent the build-up of dirt and filth, the dead cells must be removed, and the surface must be cleaned.
Although body polishing is often done at spas, it is equally simple to execute at home with natural ingredients. The advantage of doing it at home is that we can handle everything according to our skin's demands, go at our own pace, and stick to our own budget
Nalpamaradi
Nalpamaradi is ayurvedic oil. The sacred Peepal trees, famed for their calming and skin-clearing powers, are referred to by the term Nalpamaram, which means four ficus trees. In addition to treating all significant skin issues like acne, pimples, and dark spots, it also helps to lighten and improve the texture of the skin.
Pour some Nalpamardi oil into your palm after cleansing your body. Gently rub your body with quick upward and downward motions until all of the oil is absorbed. Give it a 30-minute runtime.
Sugar And Strawberry Scrub
Grind a few strawberries into a pulp in the blender. Add four to five teaspoons of sugar and some almond oil to it. Combine everything thoroughly to create a thick paste. Apply this all over your body, and then wait for it to dry for about 10 minutes before rinsing it off.
Strawberries are an excellent supply of alpha hydroxy acid, whereas sugar is a naturally occurring source of glycolic material. Vitamin E-rich almonds work well as an exfoliant when paired with a body polish.
Oatmeal And Grape Seed Oil
Mix one cup of grape seed oil with one cup of oatmeal powder and half a cup of sea salt. Make a dense paste out of it by adding enough grapeseed oil. Add any of your chosen essential oils in the recommended amounts if you'd like. In just a few minutes, your body polishing mixture will be prepared. Apply this to your body and give it a short, gentle massage. Then use regular water to rinse it off.
Grapeseed oil is enriched in vitamins C, D, and E and has amazing skin benefits.
Sea Salt And Vitamin E
You can use sea salt and vitamin E to polish your skin at home. Add two to three tablespoons of vitamin E oil to a cup of sea salt. To make a paste, mix in two to three teaspoons of honey and a good amount of baby oil. Spread this polish mixture all over your body and massage it in.
Sea salt is an excellent exfoliator, while vitamin E oil is a potent antioxidant. You won't have any unnecessary skin rashes because honey has antibacterial characteristics. With baby oil, your skin will become velvety and supple.
Coffee And Sugar
Combine half a cup of sugar and coffee. To create a coarse paste, add enough coconut oil and combine the ingredients. Before using, give it one more stir while adding five to eight drops of peppermint essential oil. All over the body, smear it. For 10 to 12 minutes, massage the skin. You can finish body polishing at home by rinsing it off with water.
Coffee is a fantastic exfoliant and is high in antioxidants, which protects our skin from early indications of ageing and has skin-brightening effects. Sugar has excellent moisturising qualities and is a marvellous exfoliant and pore-unclogger. At the same time, coconut oil has antibacterial properties in addition to deeply nourishing and moisturising the skin.
Making body polishes from natural ingredients like baking soda, brown sugar, or lemon will exfoliate dead skin cells and promote cell growth. When applied to damaged or broken skin, exfoliating agents should be avoided. Also, you must perform a patch test on a small area of your skin to ensure that you are not allergic before using these body polishing mixtures.